Latin Grammys: Artists call on Hispanic community to unite ahead of award show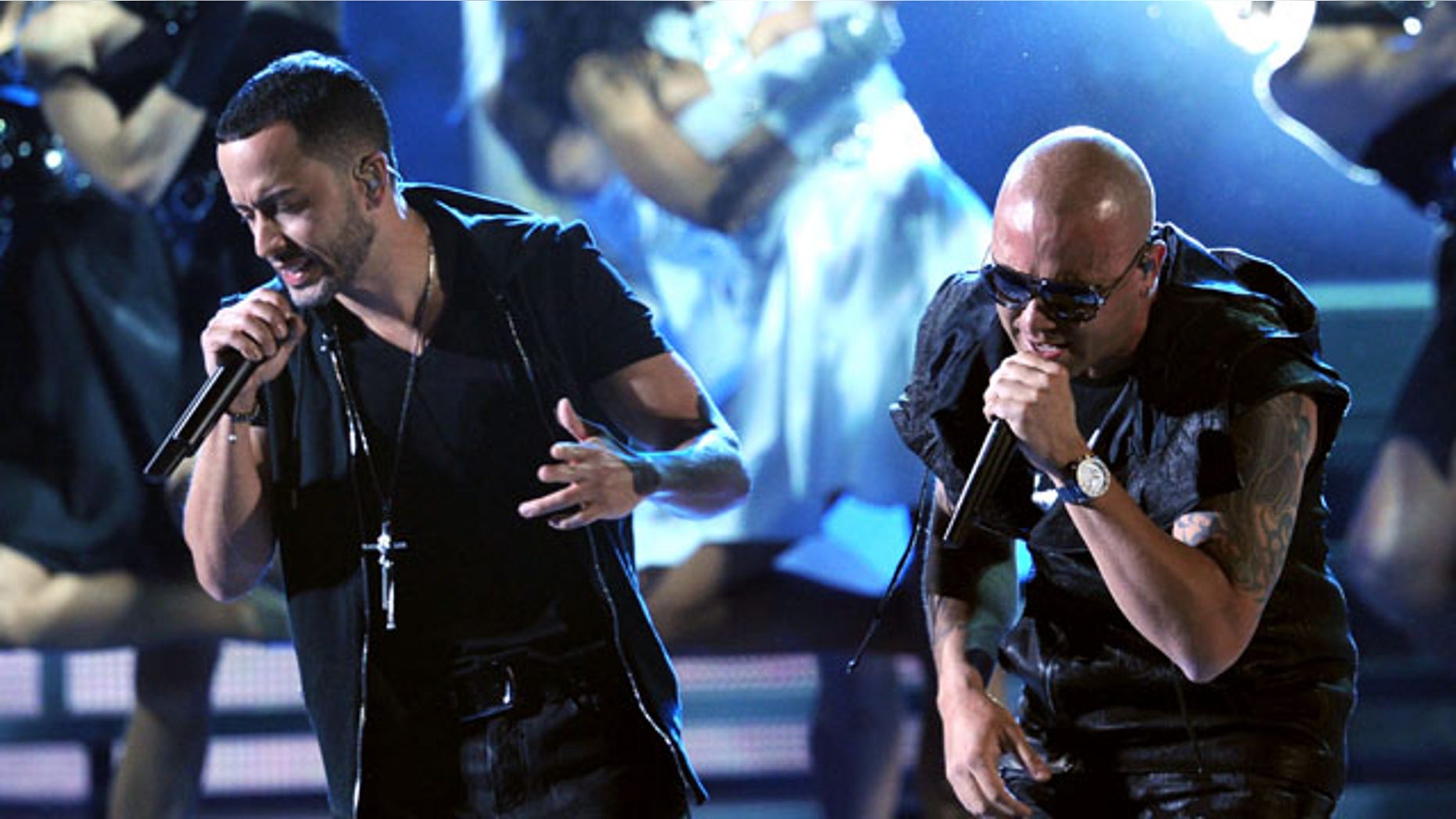 LAS VEGAS – On the eve of the Latin Grammy Awards, Latin music's biggest night, Hispanic artists gathered in Las Vegas said Wednesday the event is the perfect opportunity to exhort U.S. Latinos to come together.
One of them, nominated singer-songwriter Tommy Torres, even echoed the sentiment with a new single, "Aprenderemos"  ("We Will Learn"), which he previewed on Facebook earlier this week.
A year ago, the Latin Grammy Awards became a call to action by Latino artists to get Hispanic voters to get to the polls and make their voices heard in the upcoming presidential election.
Now the tone has shifted to a call for unity among the Hispanic community, who faced a mix of emotions when last week Donald Trump was elected the country's 45th president.
While entertainers have always taken part in the political process, this year Hispanic celebrities become more involved in the presidential race than ever before.
Throughout the presidential campaign, Democrat Hillary Clinton racked up dozens of endorsements from some of Hollywood's Latino heavy-hitters.
Puerto Rican rapper Wisin told Fox News Latino on Wednesday that the 17th Annual Latin Grammy Awards is the perfect time to exhort Latinos across the country to come together.
"Donald Trump has won - the results show it," said Puerto Rican rapper Wisin told Fox News Latino on Wednesday, "but it doesn't mean that us as Latinos are going to sink."
"On the contrary, we must push forward and not see us by our nationalities - Mexican, Boricua, Cubans, Dominicans. We are all a family and that is how we should see it. If we do, big things will happen," Wisin said as he readied for the 17th Annual Latin Grammy awards being held at the T-Mobile venue in Las Vegas.
Torres, who moved from Puerto Rico to Miami in the late 1990s, said that his new single was his way of trying to make sense of the election results and how the community - and the country - and can move forward together.
"Like many people, (the results) shocked me and they left an uncertainty within me and about the country that we live in, which is going to change," Torres told Fox News Latino on Tuesday.
He said the election fueled a sense of fear – a fear to maintain what people have – which turned to ire for many voters. The song, he said, was his internal struggle to understand the divisive language that was front-and-center throughout the campaign.
"I don't directly mention the election but focus on how we can come together again as human beings because that is what we are," Torres told FNL. "Names, color, race - those of inventions by human beings - but are the core is love."
Since last week's presidential election, other Latin stars have called to unity and hope, amid growing protests across the country.
Joy Huerta, of the duo Jesse & Joy, took to social media soon after the results came out and said: "Those of us who voted can say that we did what we possibly could to help this country. Whoever it was we voted for we did because we thought it'd be the best option. Whatever happens tonight we can still try to help not only this country, but the world too, one at the time starting with you and me."
The Latin Grammy Awards air live Thursday at 8 p.m. on Univision.