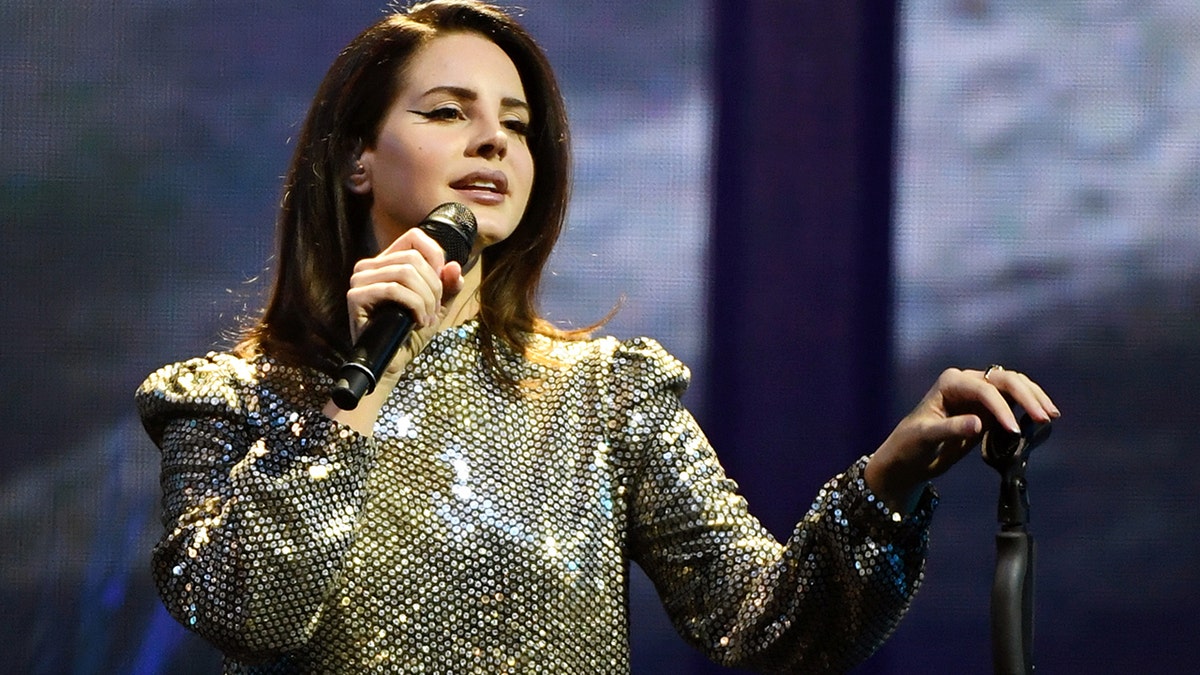 Singer Lana Del Rey canceled her performance in Israel under pressure from an anti-Israeli group two weeks after she publicly defended the concert as a way to "bring us together" with a "w[ith] a thematic emphasis on peace."
This is the second time the "Summertime Sadness" songstress canceled a scheduled show in the Holy Land due to pressure from the BDS movement, which calls for "boycott, divestment, and sanctions" against the Jewish State.
The pop star blamed the fact that she couldn't book a venue in "Palestine" for the cancellation.
"It's important to me to perform in both Palestine and Israel and treat all my fans equally, Del Rey tweeted. "Unfortunately it hasn't been possible to line up both visits with such short notice and therefore I'm postponing my appearance at the Meteor Festival until a time when I can schedule visits for both my Israeli and Palestinian fans, as well as hopefully other countries in the region."
She was set to headline the inaugural music festival held at Kibbutz Lehavot Habashan, outside of Tiberias in the upper region of Israel, from Sept. 6 through 8. Variety reported Del Rey was already paid $700,000 for the performance, and while the cost will be reimbursed, festival organizers are livid about the last-minute cancellation they called a "BDS ambush," saying "music heals, politics kills" in a statement translated from Hebrew.
Meteor Festival organizers argue they're "pretty much the only festival in the world who's 100% politics free" in a non-controversial location.
"Our agenda is and has always been peace, coexistence, equality and our only aim is to bring people of all kinds together through the common love for music and art and our mindset from the very start has been to emphasize pluralism and cultural diversity," the organizers said in a statement.
Del Rey originally stated her performance was "not a political statement or a commitment to the politics there just as singing here in California doesn't mean my views are in alignment w[ith] my current government's opinions or sometimes inhuman actions."
The "BDS Movement" on Twitter wrote that Del Rey "did the right thing" and "listened to fans who insist that artists should never let their music be used to cover up gross violations of human rights."
ROSEANNE BARR SLAMS 'BIGOT' LORDE FOR NIXING ISRAEL CONCERT UNDER BDS PRESSURE
Singer Lorde also canceled her concert last year in Tel Aviv following pressure from anti-Israel activists.