Lagerfeld: Heidi Klum Is a Nobody, Husband 'Covered in Craters'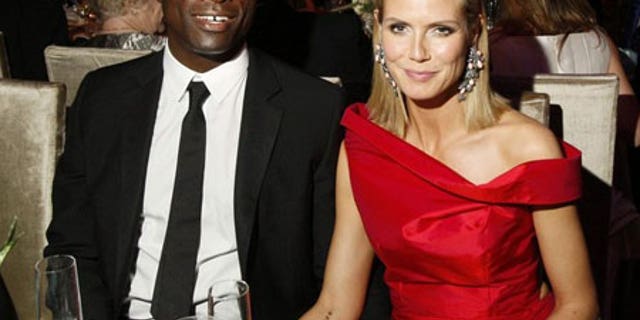 Heidi Klum has been on the receiving end of another bitter attack from designer Karl Lagerfeld.
In February German-born Karl was blasted after saying Heidi was 'too heavy' to be a catwalk model.
Now he's claimed no-one in the fashion industry knows who she is.
The French-based fashionista said: "I don't know her. Claudia Schiffer doesn't know her.
"She was never in Paris, we don't know her."
He also had it in for the pregnant beauty's husband Seal -- taking an an evil swipe at the singer's skin condition.
Karl added: "I am no dermatologist but I wouldn't want his skin.
"Mine looks better than his. He is covered in craters."
RELATED: Click here to read the full report from the Sun.