Kristen Stewart, rumored girlfriend SoKo both dated Robert Pattinson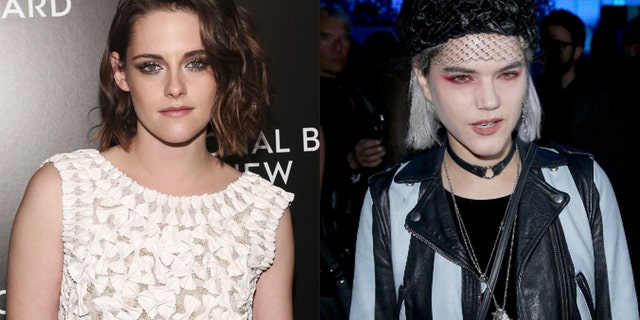 What do Kristen Stewart and her new rumored girlfriend have in common? They both dated Robert Pattinson.
Stewart has recently been snapped spending time with recording artist SoKo, and the two were photographed kissing in Paris last week.
SoKo told the website A Music Blog, Yea? that she went on a blind date with Robert Pattinson when she first moved to Los Angeles.
Steward memorably dated her "Twilight" co-star for several years before they spit after she was caught in photos kissing then-married film director, Rupert Sanders.
SoKo's time with Pattinson was shorter-lived. She said she moved out to Los Angeles after she had a dream about it.
"Three nights in, I went out and met a girl who was like 'Hey, I like your music, I work for a label and we would love to sign you. Where are you staying, do you need a place to stay?' and I was like 'Yeah I do' That same night I had a blind date with Robert Pattinson! "
Stewart and SoKo, whose real name is Stéphanie Sokolinski, have yet to publicly confirm their romance.
SoKo, however, has hinted at the relationship, telling W Magzine that she is not seeking out dates on Instagram right now.
"…I'm very, very, very in love and very happy in a relationship, so I don't have that urge," she said.