Kobe Bryant's Latina Wife Gets His Three Mansions, Report Says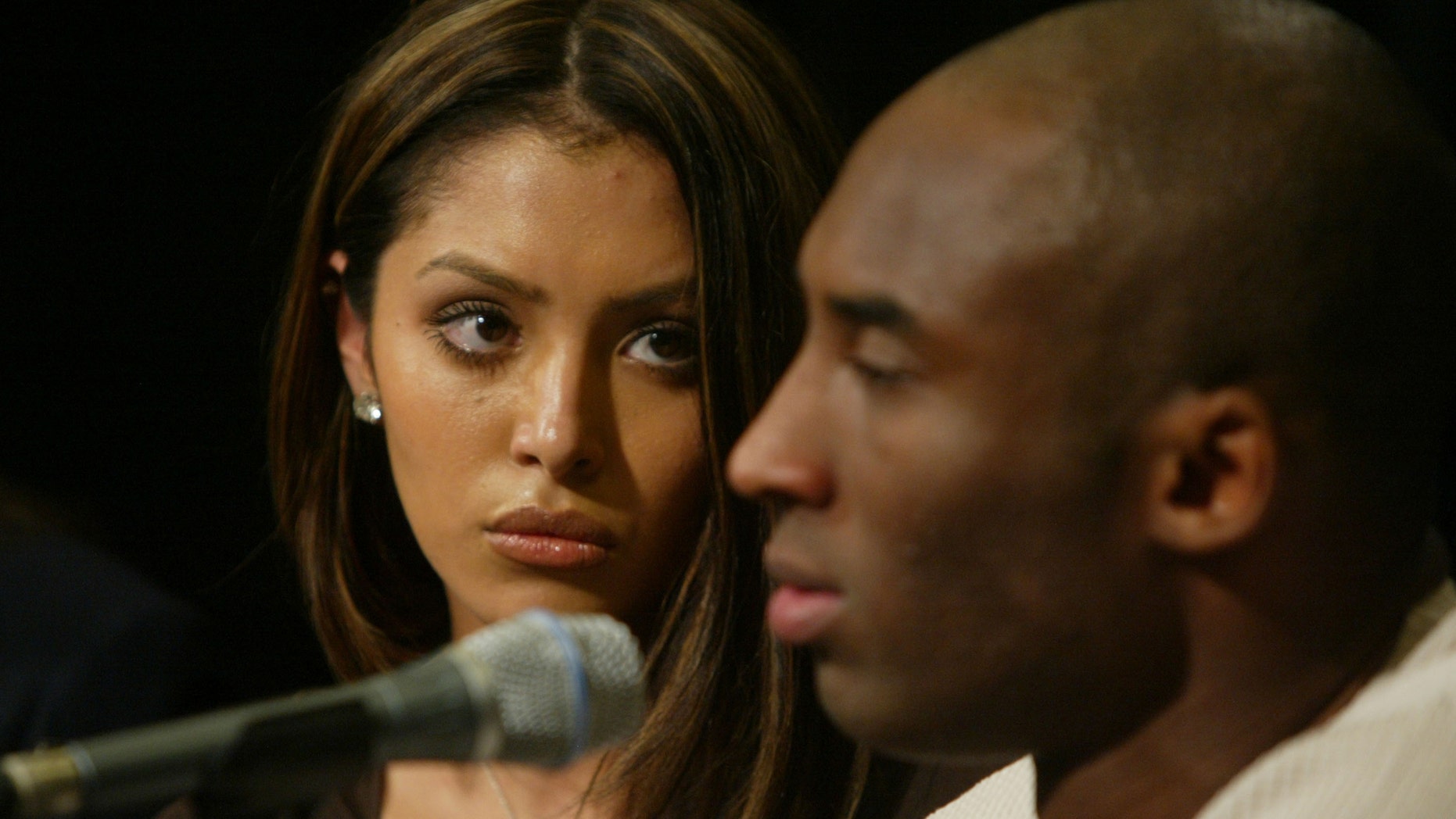 Kobe Bryant's soon-to-be ex wife is winning big these days.
The Mexican basketball wife, who filed for divorce from the L.A. Lakers star last month after he reportedly stepped out of the marriage, just got all three of Bryant's mansions worth close to $18.8 million, the Los Angeles Times reports.
Celebrities Who Had Affairs With Employees
And this is only the beginning of what Mrs. Bryant is expected to get, as the divorce with Kobe Bryant is finalized.
The Los Angeles Times says experts believe Vanessa Bryant will get around $75 million and additional funds in child support.
The properties that Mrs. Bryant has transferred to her name include the mansion inside the Pelican Hill Resort which is still under construction worth $ 11.2 million, their other Newport Beach home which was co-owned, worth $2.9 million, and the home which was under Kobe Bryant's trust worth $4.7 million.
Celebrities Who Once Were Undocumented
Vanessa Bryant claims she caught her husband with "multiple women" over the years, but she felt the latest incident was the final straw, prompting her to file for divorce.
Vanessa, whose parents are both Mexican, was not believed to have been a favorite of Kobe's parents. Joe Bryant, Kobe's dad, had reportedly turned his back on the relationship because the family did not approve of Vanessa. It's been widely reported that his parents weren't crazy about him marrying a Latina.
Bryant, meanwhile, was being linked to one of socialite Kim Kardashian's best friends, according to RadarOnline.
Latinas Spice Up Maxim's Hot 100 List
The website cited unconfirmed reports that the 33-year-old has been on very friendly terms with 27-year-old Carla DiBello for the past two years.
DiBello, a producer on the reality TV series "Keeping Up with the Kardashians" and "Kourtney and Kim Take New York," has been close friends with Kardashian for a while, traveling around the world with her on work trips.
Prior to becoming a producer, DiBello worked as Steve Wynn's assistant at his hotel casino in Las Vegas, as well as in other posts in the hotel industry.
Kobe Bryant has already moved out of the couple's mansion in Newport Coast, Calif.
Vanessa Bryant stuck by her husband in the infamous press conference, pictured above, when he was accused of sexually assaulting an employee at a Colorado hotel in 2003. The NBA star admitted to having sex with 19-year-old Katelyn Faber but denied assault. The criminal case was dropped, and a civil suit filed by the woman was later settled out of court.
The fate of her $4 million diamond ring, an apology gift given to her in 2003 from her soon-to-be ex-husband, is to be determined.
Fox News Latino contributed to this story.
Follow us on twitter.com/foxnewslatino
Like us at facebook.com/foxnewslatino