Kim Kardashian poses nude in glitter with silver hair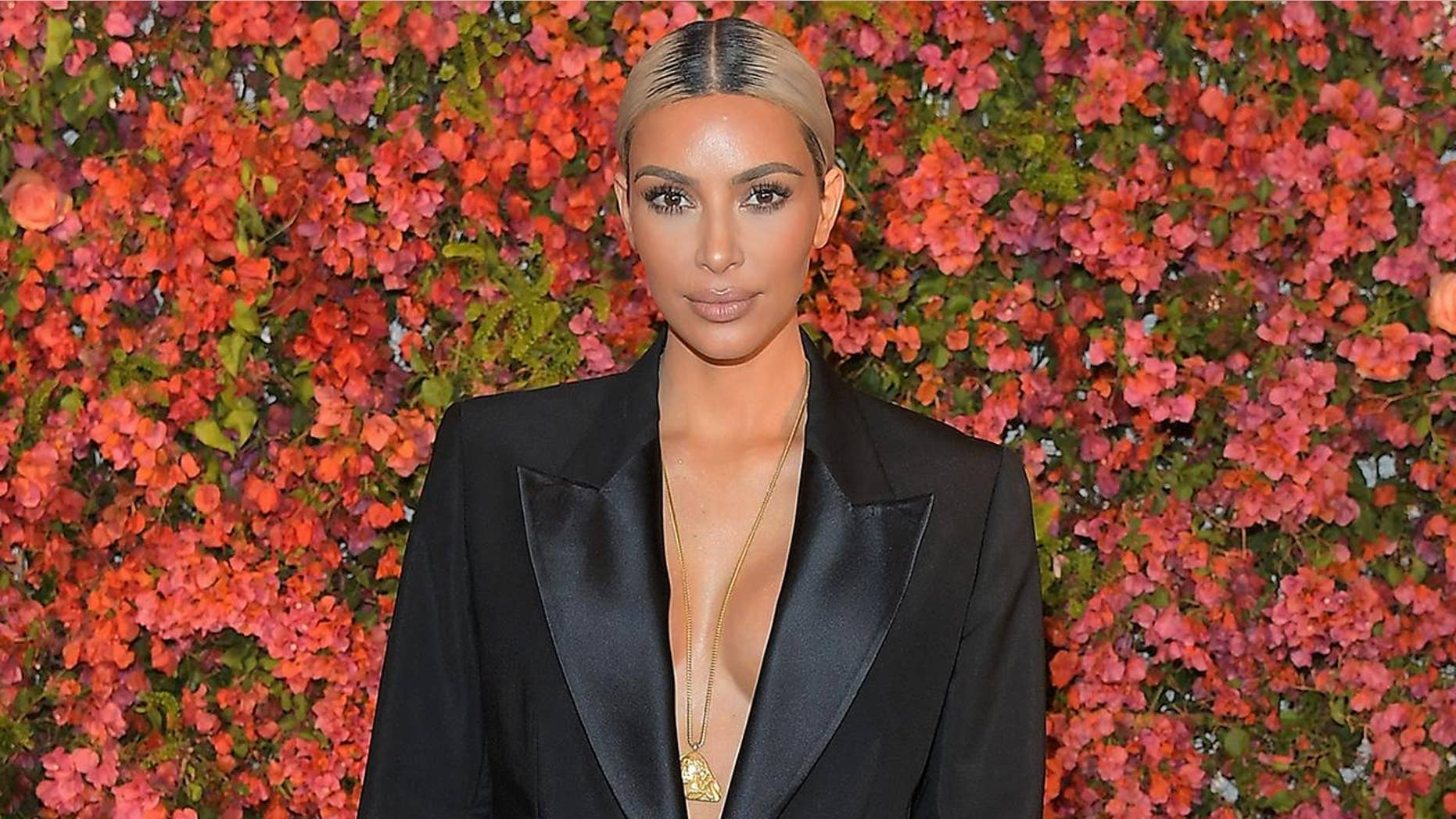 That churro diet is paying off! Kim Kardashian stripped down after indulging in her favorite treat on Monday.
The 37-year-old reality star first did a churro tasting on Snapchat as Scott Disick held the camera for her.
"You guys, this is a churro donut!" Kim exclaimed, showing off the chocolate-glazed donut with rainbow sprinkles.
She also did a taste test, explaining, "OK, guys, I'm going to test out churros. I have never had a churro outside of Disneyland or Magic Mountain really that I've liked."
PHOTOS: Kim's sexiest, scantily-clad selfies
But after her cheat meal, Kim wasn't shy about stripping down. On her Instagram Stories, Kim posed nude with her arm covering her bare chest and her body covered in a pink glitter.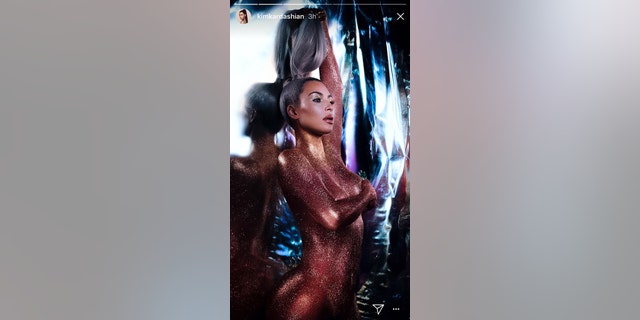 For the shoot, she rocked silver locks, which she put up in a ponytail.
"Ultralight Beams highlighters & glosses launching Dec 1st on KKWBEAUTY.COM," she captioned the promotional pic.
MORE: Kim Kardashian Warns Family About Copying Her Christmas Decor: Don't Steal My 'Vibe'
Coincidentally, Kim's hubby, Kanye West, has a song called "Ultralight Beam."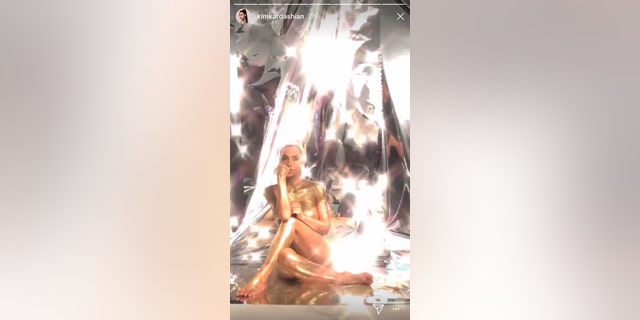 For a second look, she sported some gold body paint in a shimmery video.
MORE: Kim Kardashian Shares Adorable Throwback Thanksgiving Home Video