Kim Kardashian flees Paris after being tied up and robbed by masked gunmen
Kim Kardashian boarded a private plane out of Paris, France early Monday morning after a harrowing evening in which police say she was tied up in her hotel room by armed gunmen and robbed of more than $10 million in jewelry.
The gunmen gained access to the reality star's residence by handcuffing the concierge of her luxury residence and forcing him at gunpoint to lead them to Kardashian's room, police say.
They also reportedly took two of Kardashian's smartphones which, given the star's prediliction toward oversharing on social media, could contain a wealth of personal information.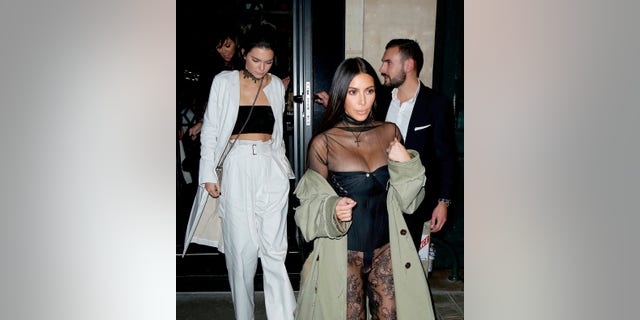 Kim's friends: Be nice about robbery or shut up!
Kardashian's rep Ina Treciokas told FOX411 in a statement that Kim was "was held up at gunpoint inside her Paris hotel room ... by two armed masked men dressed as police officers. She is badly shaken but physically unharmed."
Paris police said five armed, masked men, who were still at large, stole a box containing valuables worth $6.7 million as well as a ring worth more than $4 million. The two officials confirmed Kardashian escaped uninjured and that an investigation was underway.
Police said the robbers tied up Kardashian and locked her in the bathroom before escaping on bikes.
Kardashian had been attending fashion shows for Paris Fashion Week, and had most recently gone to a Givenchy event on Sunday, which she tweeted about.
She also shared a photo of herself on Sunday with her ever-present personal bodyguard. It was unclear why she was without security at the time of the robbery, although some reports placed him out with Kim's sister Khloe.
Kardashian reportedly was interviewed by police before boarding a private plane back to the United States.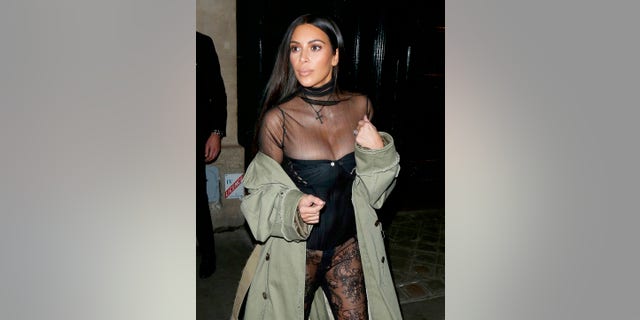 Her husband Kanye West was performing at the Meadows Music and Arts Festival in New York City at the time of the robbery and abruptly ended the concert, telling his fans that he had to deal with a "family emergency."
"I'm sorry, family emergency I have to stop the show," West told the audience.
Click for more pics of Kim in Paris.
Founders Entertainment, which promoted the festival, released a statement to Billboard, saying: "Due to a family emergency, Kanye West was forced to end his performance towards the end of his set. We appreciate the great show he put on for fans to close out the inaugural Meadows Festival. Our thoughts are with West and his family."
Kardashian was also ambushed last week by a serial celebrity accoster who attempted to assault her as she was entering a restaurant. She was also attacked outside of a Paris Fashion Week show in 2014. She wasn't hurt in either incident.
The Associated Press contributed to this report.