Kids of Sex Tape 'Stars' May Pay Price for Parents' Performance, Experts Say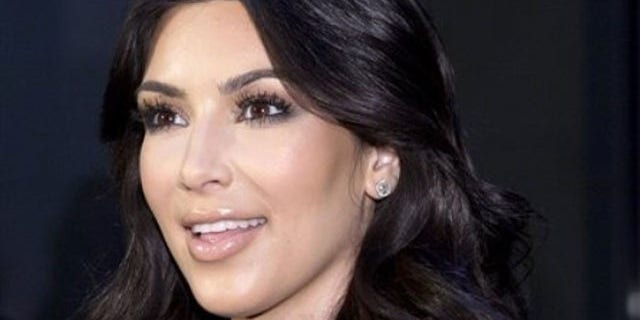 LOS ANGELES – Appearing in a homemade sex tape has helped line the bank accounts and enhance the "careers" of celebrities like Kim Kardashian, Paris Hilton, Kendra Wilkinson and, perhaps next, Heidi Montag.
But with most starlets eventually settling down with spouses and children, is it their future kids who will suffer most from their current actions?
"Many times young people have no concept of the future," explained Los Angeles-based psychologist, Nancy Irwin. "They live in the moment, thinking 10 years down the road is eternity, they simply can't see that far."
If they just opened a magazine or turned on the TV, they could easily see what future potential family problems lay ahead.
Pamela Anderson recently admitted on British television that she was scared the time had come for her to explain the tape with ex-husband Tommy Lee to her children.
Troubled country crooner Mindy McCready spent a good part of 2010 fighting porn video producer Vivid Entertainment over the release of her homemade tape with a mystery man, knowing that her now four-year-old son would "grow up and Google one day."
And Kendra Wilkinson tearily bemoaned a sex tape with an old boyfriend that came out in 2010 while she was pregnant with her current religious, football player boyfriend's baby.
"When faced with explaining these tapes to children later on, many blame their reckless youth and advise/hope that their own children will not do the same," Irwin continued. "It can go either way: the kids are mortified and humiliated by what their parents did and resent them for it; others model the same behavior."
And when one party in the sex tape is not the child's parent, it can add even more confusion for a child.
"All of it combined could subject the young kids to bullying which certainly isn't good for their self-esteem, especially at a time when they are trying to form their identity and fit in socially," said Dr. Paul Dobranksy. "And knowing that your parent is/was sexually active is not something children like to think about!"
So, in spite of potential consequences for future offspring, why do celebrities continue to make and profit from sex tapes?
"Actors and actresses are narcissistic and attention-seeking and might think 'if I enjoy myself so much than surely the world will too,'" celebrity psychotherapist Jonathan Alpert told Pop Tarts. "Most likely (the sex tape) would be lumped into the category of mommy and daddy's acting career rather than 'my parents are porn stars.' People are masterful at compartmentalizing when they need to protect their pride and ego."
With the sex tape trend at an all time high, do experts think the flow of videos will ever ebb?
"It all appears to be a guerilla marketing move for these celebrities, I predict only a small number actually made the tape for privacy, and at some point there could be a backlash where people just don't want to see or hear about it anymore," said Dobranksy.
But Jim "Mr. Skin" McBride, who makes a living posting nude pics of celebrities on MrSkin.com, is convinced that in our ever-advancing technological world, these homemade videos are here to stay.
"The recent wave of celebrity sex tapes only proves what I've always stated: if an actress wants to become famous forever, all she has to do is go nude on camera," McBride told us. "Whereas sexy young starlets used to come and go quickly in pop culture, sex tape icons like Paris Hilton and Kim Kardashian remain the biggest celebs in the world."