Kid Rock shares thoughts on guns, abortion and same-sex marriage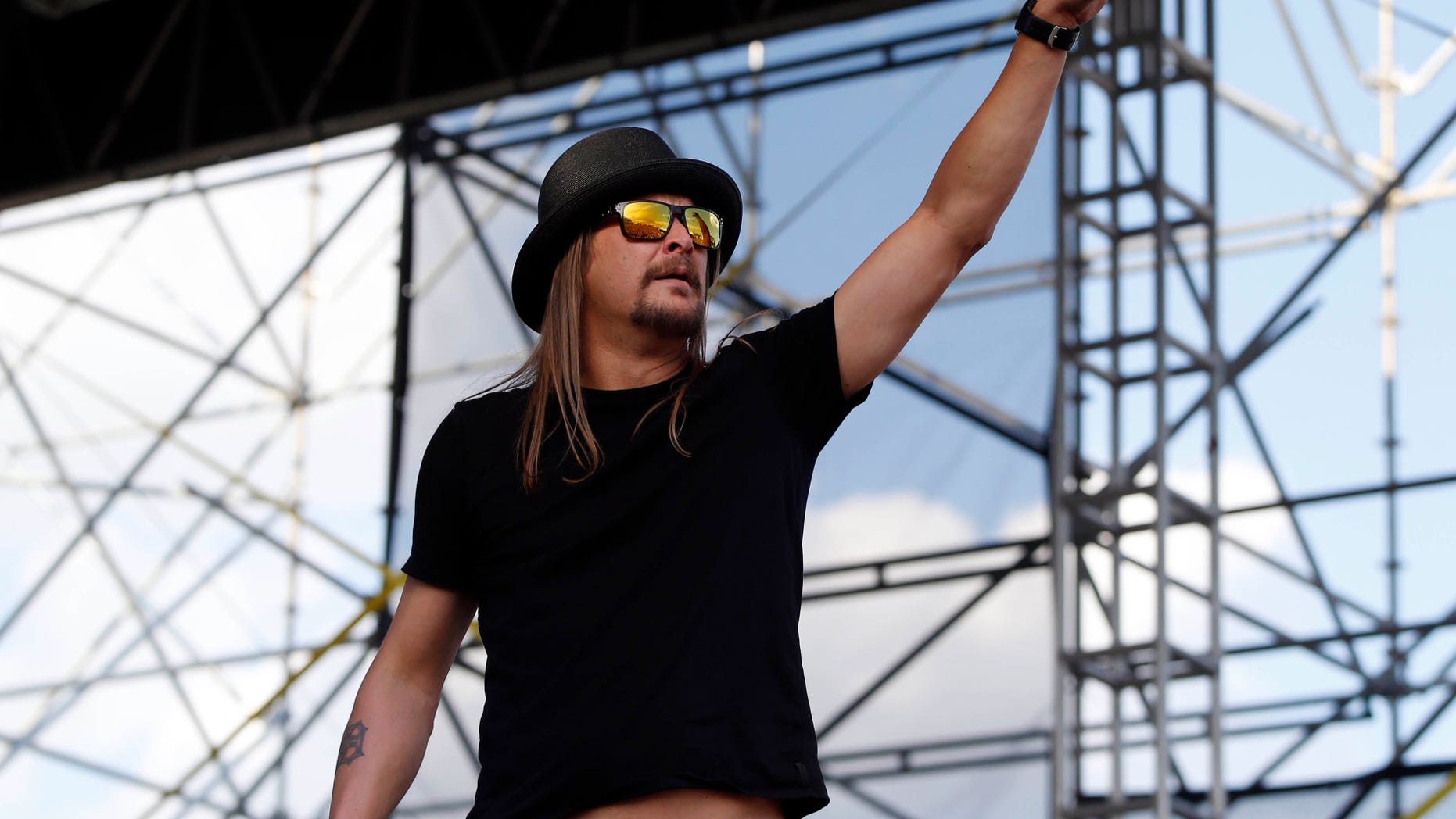 He's best known for his short-lived marriage to Pamela Anderson and cashing in on the rap-rock phase.
But it seems there's a lot we don't know about Kid Rock.
The Detroit rocker will release his 10th studio album next month and in the lead-up, he is spilling his guts in interviews.
In a revealing piece for The Guardian, the 43-year-old shared his views on subjects including abortion, guns, online porn and his incredible wealth.
"I'm not just wealthy, I'm loaded. I can say that because I'm not embarrassed — I've made a f--k-ton of money, but I've never made a dishonest dollar," the All Summer Long singer wrote.
Kid Rock is estimated to be worth about $80 million.
When it comes to technology, the music producer admits he's a bit of a Luddite.

"I don't FaceTweet or whatever people do. I understand that I'm the old guy now," the ordained minister wrote. "I turn on my computer and look at porn a little bit, see what's going on in the news, but that's about it. I'm comfortable with that."

The avid gun-collector said he is a staunch Republican, but "leans to the middle on social issues."

He wrote: "I am no fan of abortion, but it's not up to a man to tell a woman what to do. As an ordained minister I don't look forward to marrying gay people, but I'm not opposed to it."

The self-described redneck said he's about to become a grandfather, but he's nervous for his straight-laced son.

"It keeps my redneck street cred up. I could be a great-great-great-grandfather by the time I'm 80. I am excited, but also nervous for my son. He was dropped on my doorstep at six months when I had no money and was trying to be a rock star. I didn't have a clue," he wrote.

Click here for more about Kid Rock from news.com.au