Khloe Kardashian: Tristan Thompson cheating scandal will be 'very hard to relive'
Khloe Kardashian is already preparing herself for the "insane" next episode of "Keeping Up with the Kardashians."
The reality star said it will be "very hard to relive" Tristan Thompson's cheating scandal when it airs on television. Kardashian was replying to a fan's tweet saying the next episode, which will show the fallout of Thompson's alleged cheating, "will be insane."
"Sadly, it will," Kardashian said about the next "KUWTK" episode. "I signed up to show the for the good and the bad, right? The bad is very hard to relive but it's life."
In April, several photos and videos emerged showing the NBA star appearing to cheat on Kardashian with several women. Videos posted by The Daily Mail showed Thompson inside a New York City nightclub apparently kissing another woman while Kardashian was nine months pregnant.
Kardashian gave birth to the couple's first child, True Thompson, days after the reports emerged.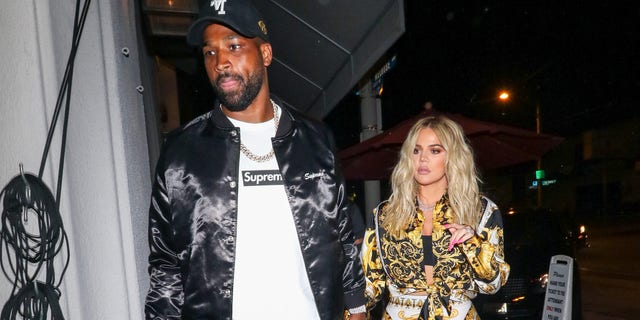 KHLOE KARDASHIAN IS 'PROUD' OF HER STRENGTH FOLLOWING TRISTAN THOMPSON CHEATING SCANDAL
The couple has since been pictured together. On Saturday, Kardashian took to Instagram to thank Thompson for her "Welcome Home" balloons for when she returned from her recent trip to Bali.
Kardashian previously defended her decision to stay with Thompson, telling a fan that she has "no knowledge of what goes on in our household or the enormous rebuilding [it] takes to even coexist."
"I'm proud of my strength," the Good American clothing founder tweeted.
But in recent weeks she has also posted cryptic messages about relationships.
Kardashian posted in an Instagram Story earlier this month: "Free yourself from negative people. Spend time with nice people who are smart, driven and likeminded. Relationships should help you, not hurt you."