Kelly Clarkson teases big announcement after being taken off of vocal rest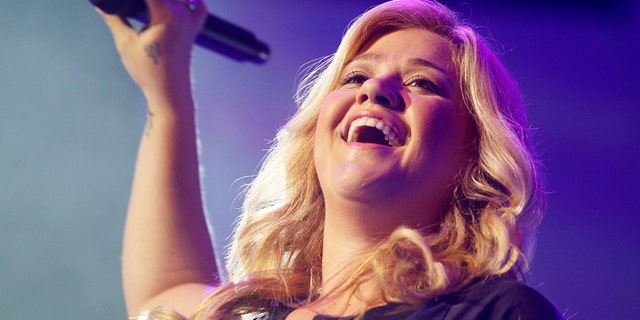 NEWYou can now listen to Fox News articles!
It has been nine months since Kelly Clarkson has performed live, as she has been on doctor-ordered vocal rest and also had a baby. But that changed on Monday, when Clarkson posted a video via Facebook Live of her singing Otis Redding's "These Arms of Mine," which she says is one of her favorite songs featured on the Dirty Dancing soundtrack.
"I haven't sang in a while because I was on vocal rest which sucks," she explains. "If I get carried away and do all my white girl runs I'm sorry. I'm just excited to sing."
Broadcast live from her home (fans can hear her daughter crying in the background), Clarkson also teased that she will reveal big news this Friday. She'll give clues to the news each day with a performance and jokes that she hopes she doesn't slip and reveal the news earlier than she has planned — like she did with her last pregnancy.
"We're going to announce it Friday but instead of doing a boring press release I thought it'd be cool to do something my style to announce something," Clarkson says. "I tend to announce things when I don't want to a la my baby when I was on stage so hopefully I don't screw that up this week and it works."
The superstar says she'll be performing fan requests from her tour that she never got to while on the road. The four artists she's selecting all have something in common, but that's as far as her hint goes.
"I'm excited to sing again," she says after the performance. "Months ago I sounded like crap…[but] this is the coolest announcement for me as an artist."