Kelly Clarkson says 'everyone thought I was gay because I wasn't married'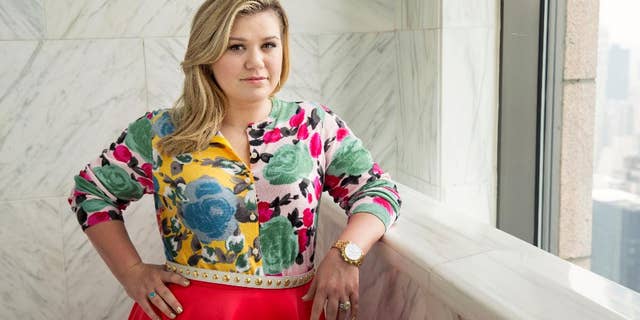 Kelly Clarkson says she was often pre judged for being single when she was younger.
During a luncheon for Good Housekeeping last week, the 34-year-old singer admitted that she received a lot of criticism for not being married and having children.
EXCLUSIVE: Kelly Clarkson on Why She Said 'Nope!' to Having More Kids
"I'm from a small town in the South," Clarkson said. "Everyone thought I was gay because I wasn't married with kids already! And I was like, 'That's kind of insulting to the gay community!' But, especially in this day and age, I had a very high bar."
"I think the biggest thing is just getting married later in life," she continued. "You change so much in your twenties. I mean, [my husband] got married at 21 in his first marriage, and they both went, 'What?!' It can be very hard to grow in the same way. Your 20s are all about growth and giant [mistakes]."
The "Piece by Piece" singer also shared that being financially independent has helped her maintain a strong relationship with her husband, Brandon Blackstock. The two married in 2013 and have two children together, 2-year-old daughter River Rose and 6-month-old son Remington Alexander.
"I have an awesome life, and I can hold this down on my own," she said. "I learned that from my mother. She depended a lot, financially, on a man. I don't depend on him, and he doesn't depend on me. We made our own way in our own right, and I think that's what really helps too."
WATCH: Kelly Clarkson on Hating Her 20s and How Motherhood Changed Her
ET caught up with Clarkson on Tuesday at a signing for her new children's book, River Rose and the Magical Lullaby, and she got candid on motherhood and the reason why she's done having children.
"We are not having any more kids," Clarkson exclaimed. "I mean, there's no time for more kids, yeah. Just like fitting everything in is hard enough, and I hate pregnancy. Like, with a capital H."
The Texas native also talked new music, as she's currently in the studio creating her dream soul/R&B-inspired album with Atlantic Records.
"I feel like it's time to venture at this point," Clarkson said. "But this is basically the album I've been dying to make since I was a kid. And it sounds good. I'm very excited about it."