Kelly Clarkson Loses Some Fans With Ron Paul Endorsement, But May Have Gained Even More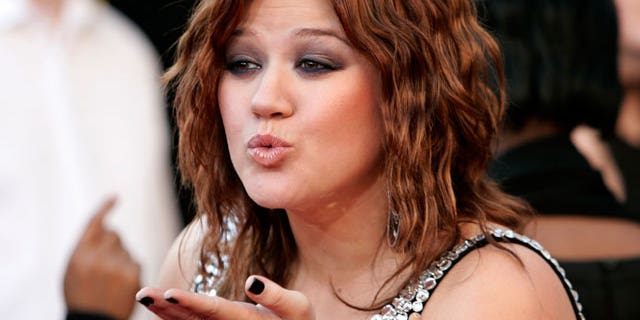 Kelly Clarkson's endorsement of GOP presidential candidate Ron Paul has turned off some longtime fans, but it may have gained her even more new ones.
Sara Spafford Freeman, a 33-year-old communications consultant, has been a Kelly Clarkson fan since the singer's "American Idol" days. But after she saw Clarkson's Twitter endorsement of Paul, Spafford Freeman decided she could no longer endorse Clarkson.
"I used to like Kelly Clarkson. But I can't like anyone who is either ignorant enough or arrogant enough to endorse a candidate like Ron Paul," Spafford Freeman told Fox411 on Thursday from her home in Minnesota. "I have listened to 'Since You've Been Gone' for the last time."
However, judging from sales of Clarkson's most recent album "Stronger" since she made her Paul endorsement, the singer has attracted a lot of positive interest as well.
In the past 24 hours, Clarkson's record is up 192 percent on Amazon.com, according the the entertainment site Gossipcop.com, shooting from #41 to #14.
"I love Ron Paul," Clarkson tweeted Wednesday night.. "I liked him a lot during the last Republican nomination and no one gave him a chance. If he wins the nomination for the Republican party in 2012 he's got my vote. Too bad he probably won't."
Many of Clarkson's Twitter followers immediately demanded that she retract her statement, but so far she's refused.
Among Clarkson's critics on Twitter was user @kat_george, who tweeted:
-- Ew just found out Kelly Clarkson luvs Ron Paul lyk, 4eva and stuff. Soz Kelly, not your fan anymore.
And there was this one from @waflanagan:
-- Oh Jebus Kelly Clarkson is a Ron Paul fan. My love for you has taken a severe hit, Kelly...
Paul, who like Clarkson hails from Texas, has been roundly criticized over the last few weeks for having published a series of newsletters in the 1980s and '90s that included racist and homophobic remarks. The newsletters' content was revealed when Paul ran for president in 2008, but they got less attention because the congressman was never a front-running candidate.
Polls currently show Paul neck-and-neck in next week's Iowa caucuses with Mitt Romney. His policy platforms include significantly cutting military spending overseas and returning the country to the gold standard.
Clarkson responded to her critics by saying that she supported Paul because of his stance on limited government.
"I am really sorry if I have offended anyone. Obviously that was not my intent. I do not support racism. I support gay rights, straight rights, women's rights, men's rights, white/black/purple/orange rights," she tweeted after being lambasted online.
"I like Ron Paul because he believes in less government and letting the people (all of us) make the decisions and mold our country. That is all. Out of all of the Republican nominees, he's my favorite."
Clarkson also tweeted that she had, "never heard that Ron Paul is a racist or a homophobe."
Indeed many of Clarkson's fans stood by her on a forum on her website.
"Im glad Kelly stuck up for her opinion, that's what I love about her!" KellyFan_2011 posted Thursday afternoon on the forum. "She doesn't let any people push her around and its a really a shame, that some people rudely attack her because they have a different political opinion, she doesn't deserve that."
One expert says her political views should not alienate a considerable portion of her fan base.
"Kelly Clarkson has a very strong fan base of people who love her music and respect her as a person for her bold expression of her individuality time and time again," says In Touch senior editor Dorothy Cascerceri. "Not every fan is going to care about her personal views, and when you have as loyal a fan base as she does, little will stop people from listening to her music, buying her CDs and music online."
But not everyone agrees.
"For some Paul is seen as a homophobe and a racist. So for her fans, that may be sending them a message that she concurs with his homophobic and racist ideals," explains "Cult of Celebrity" author Cooper Lawrence. "This is a problem since she does have a wide variety of die hard fans which include gays and a wide range of ethnicities who are offended by her endorsement."