Kellie Pickler's major 'Celebrity Family Feud' flub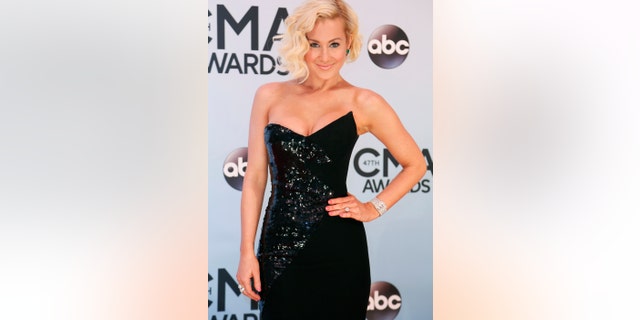 Normally, "Family Feud" flubs come in the form of ridiculous answers, but Kellie Pickler didn't even make it that far.
On "Celebrity Family Feud," Pickler managed to mess up before she even got the chance to give an answer. The country singer couldn't hit the buzzer when she faced off against Lance Bass.
Pickler was overly excited before the round began and the jittery singer completely missed when she tried to hit the buzzer.
"Oh, I missed the button," she shouted out as Bass buzzed in.
"Oh my God," she said with a big smile. "We need a bigger button."
Host Steve Harvey and Bass both laughed at the flustered starlet and continued with the show.