Keith Urban took four months to call Nicole Kidman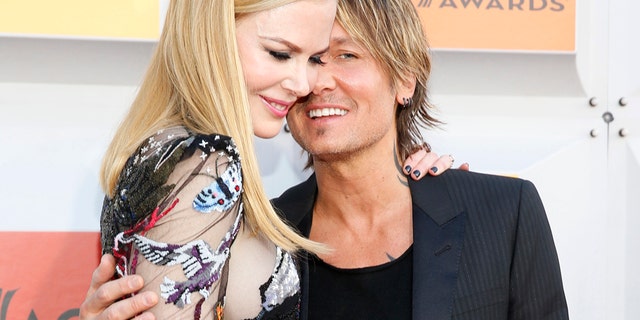 When Nicole Kidman met Keith Urban, he played hard to get.
The actress told Ellen Degeneres she had "such a crush" on the country crooner but after he failed to call her for four months she thought he wasn't interested.
But it all worked out in the end. The pair have been married for more than 10 years and share two children together. Kidman said she wants to leave their first meeting in the past.
"There's certain things — and I think anyone in a marriage would agree with this — you just leave there. We're here now and it's all good we don't need to hash up all that stuff," Kidman said Thursday on "The Ellen DeGeneres Show."

DeGeneres dubbed the pair "the most adorable couple."
Kidman also revealed that she won't be her husband's date to Sunday night's Grammy Awards since she will be in London for the BAFTAS where she is nominated for "Lion."
The actress said the pair's 8-year-old daughter, Sunday, offered to be her dad's plus-one for the Grammys but Kidman said "no" immediately because "they use inappropriate language."