Kayla Rae Lochte celebrates bachelorette party months after marrying Ryan Lochte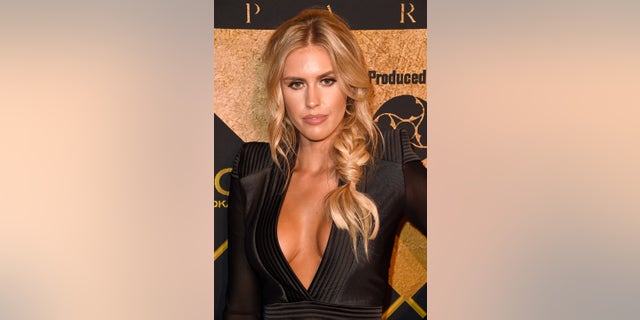 Kayla Rae Lochte heated up her bachelorette party in the way she knows best — flaunting her bikini body.
E! News reported Monday that the 27-year-old kicked off the festivities over the weekend months after she officially married Olympic gold medalist Ryan Lochte in a courthouse ceremony in January.
The couple welcomed their first child, a son named Caiden Zane, in June.
According to the celebrity news site, the Playboy Playmate spent the weekend partying in Miami, where she and her gal pals indulged on champagne and opened gifts.
The next morning, the ladies woke up bright and early to break a sweat at Barry's Bootcamp, a high-intensity gym preferred by models and celebrities. Afterward, the women slipped into their bikinis and flaunted their famous figures while relaxing by the beach.
In February 2017, Ryan told Fox News he credited Rae for sticking by his side when the fate of his career became murky.
At the 2016 Rio Summer Olympic Games, the 12-time medalist received negative media attention involving a highly publicized gas station incident, resulting in public backlash. He lost endorsements and was suspended from swimming for 10 months.
"I realized she was the one… pretty much after everything that happened with Rio," said the now-34-year-old. "Not only was I getting public backlash from the public, on social media, but she was getting attacked too. She lost a lot of jobs because of it.
"And she still stuck with me. Anyone that has that much pressure, stress, hatred thrown towards you, you're just going to quit. And she stuck with me because… she loves me. And she saw something in me that no one else did. She stuck with me throughout the whole thing.
"There were times when I've hit the lowest low. She was right there behind me and she was the one that… brought light into me. There were certain times when I didn't want to wake up. I didn't care much for living and she was the one who gave me life, gave me hope."