Katy Perry's Preacher Mom Disagrees With Daughter's Career Choices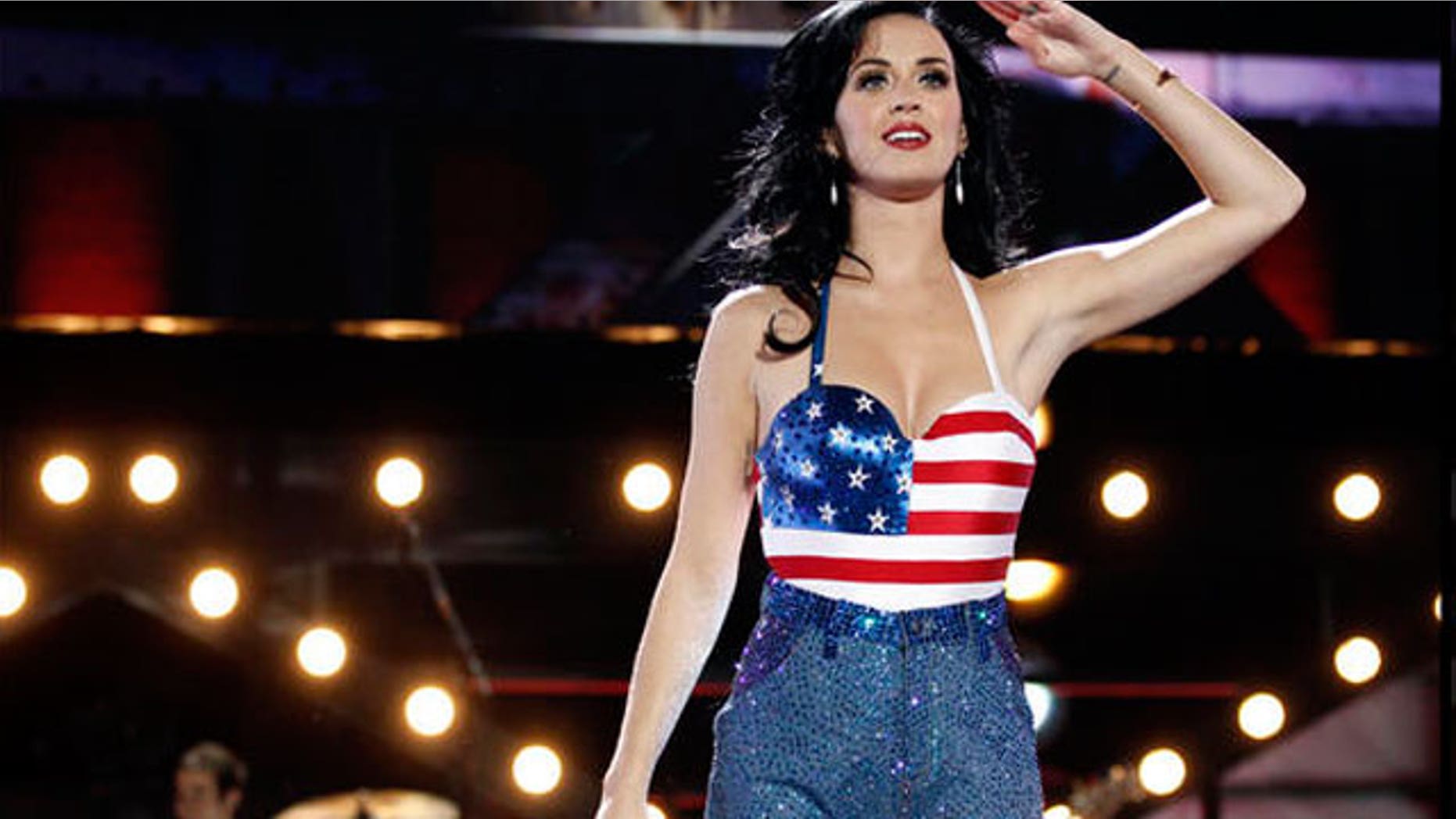 Katy Perry's preacher mother, Mary Perry Hudson, is shopping a book about how her pop-star daughter has impacted her Christian ministry, and admits that while she's proud of Katy, she "disagrees with a lot of choices she makes in her career."
Hudson shopped the proposal, seen by Page Six, to New York's literary agents hoping to land a publishing deal. "This memoir is her story, in her own words. Mary and Keith Hudson have been Christian Evangelists long before the world every heard of Katy Perry," the proposal begins.
Following her debut single, "Ur So Gay," the raunchy singer's career took off with her smash hit "I Kissed a Girl." She flaunted bust-bearing outfits and sexy bad-boy husband Russell Brand while comparing her upbringing to "Jesus Camp" and recalling speaking in tongues and channeling messages from God. Perry admitted kissing girls before marrying confessed sex-addict Brand.
CELEBRITY GOSSIP PHOTOS: KATY PERRY.
Perry told Rolling Stone last year, "Speaking in tongues is as normal to me as 'Pass the salt' . . . It's a secret, direct prayer language to God. My dad speaks in tongues and my mom interprets it . . . I wasn't ever able to say I was lucky because my mother would rather us say that we were blessed. Deviled eggs were called 'angeled' eggs."
Her mother's proposal states: "Amid a torrent of negative reports from tabloid magazines and entertainment shows, Mary Hudson wants to tell 'her story' and dispel a lot of rumors. Katy's success has impacted her ministry in both negative and positive ways.