Katy Perry says her mom prayed her entire life the singer would 'come back to God'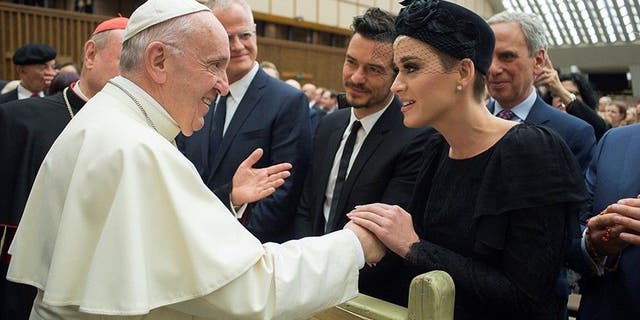 Katy Perry revealed her mother prayed her whole life the singer would "come back to God" and said she's now focused on "spirituality and heart wholeness" while in her 30s.
In a Vogue Australia interview published Tuesday, Perry, 33, said her parents were not big fans of her 2008 hit "I Kissed a Girl."
"My mom has prayed for me my entire life, hoping I'd come back to God," Perry said. "I never left Him, I was just a little bit secular, I was more materialistic and more career-driven."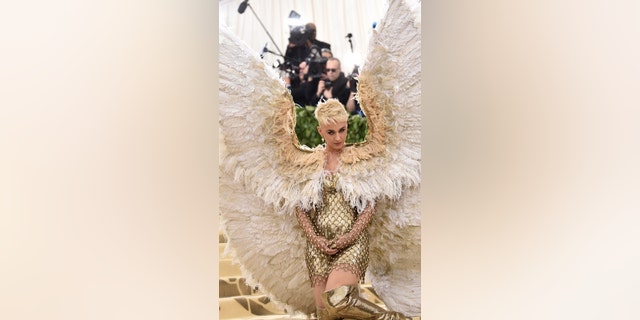 The singer said now that she's in her 30s, she's evolved to become "more about spirituality and heart wholeness." Her change comes after she met Pope Francis in April with her mother and boyfriend Orlando Bloom. Perry was in Vatican City during the "United to Cure" international conference.
Perry said Tuesday she's been a "big fan" of the pope.
"It's a combination of compassion, humility, sternness and refusal. He is rebel – a rebel for Jesus," Perry told the magazine. "He is bringing the Church back to humility and connecting with people. He's very humble and not frivolous."
KATY PERRY AND ORLANDO BLOOM MEET THE POPE, STEP OUT TOGETHER IN ROME
Perry's visit to the Roman Catholic capital, however, is somewhat ironic following the news of the "American Idol" judge's controversial estate case. Perry's court battle with two nuns began in 2015 when she sought to purchase an 8-acre convent from them for $14.5 million in the Los Feliz neighborhood of Los Angeles.
In March, Sister Catherine Rose Holzman, one of the nuns involved in the lawsuit filed by the singer, died after collapsing in court. According to TMZ, the nun collapsed during a hearing related to Perry's convent case.
Hours before her death, Holzman told KTTV, "We asked [local businesswoman Dana Hollister] to save us, to buy the property. She had nothing to do with forcing herself on us."
She added: "And to Katy Perry, please stop. It's not doing anyone any good except hurting a lot of people."
Perry won the suit and owns the property, despite the nuns wanting their friend and entrepreneur Dana Hollister to own the property.
Fox News' Morgan Evans contributed to this report.