Katy Perry Gives Lady Gaga a Run for Her Money With Sexy Rolling Stone Spread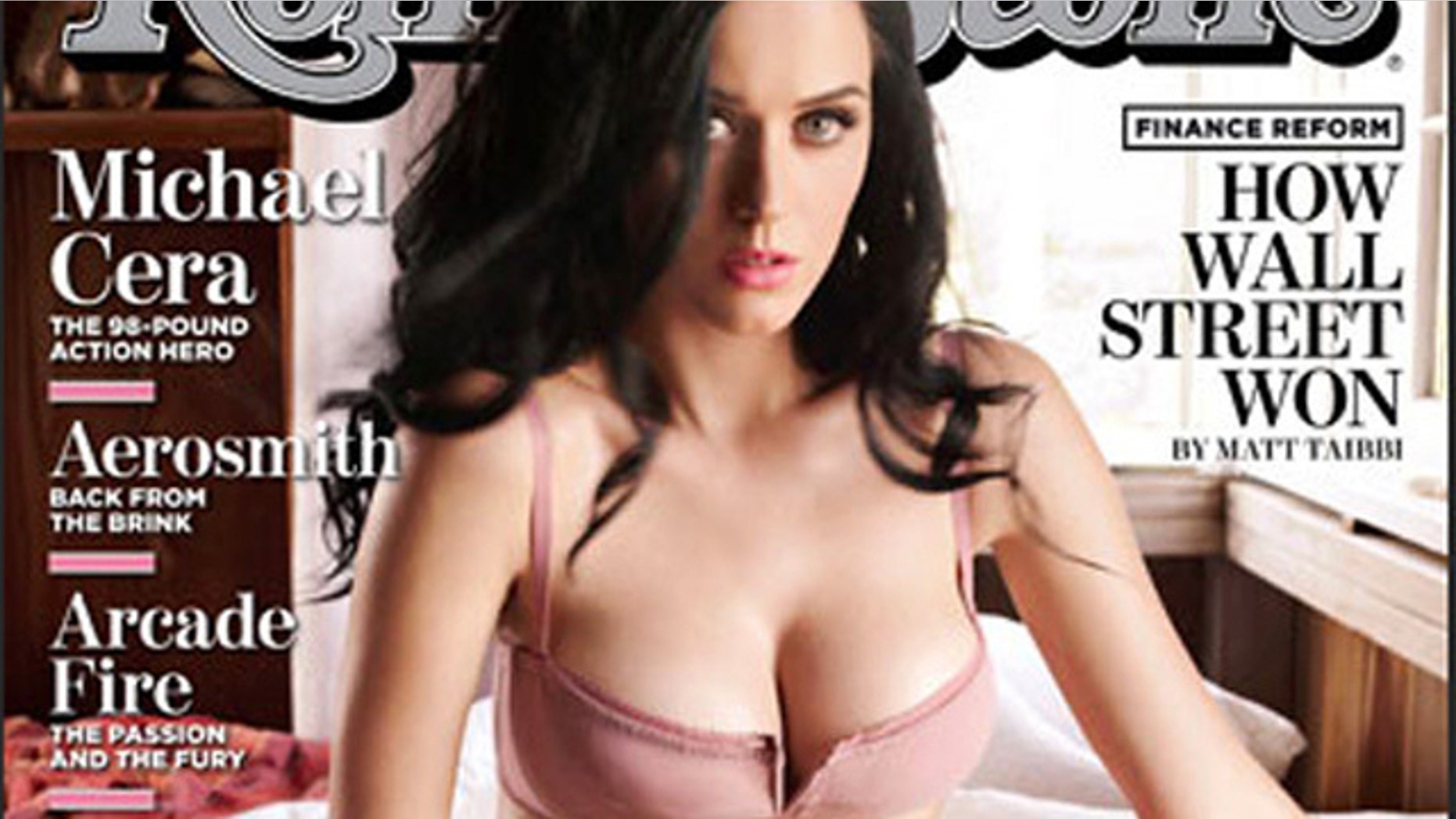 Move over, Lady Gaga -- Katy Perry has her own naked magazine shoot.
Inside the new issue of Rolling Stone, the famously curvy "California Gurl" poses topless, wearing nothing but a pair of fishnet stockings. And not only does her body rival Gaga's -- she's also taking on some of the Lady's fashion choices.
SLIDESHOW: See the hottest topless celebrities.
"I am sensitive to Russell [Brand, Katy's fiance] taking the Lord's name in vain and to Lady Gaga putting a rosary in her mouth," she tells the magazine, referring to Lady Gaga's "Alejandro" video. "I think when you put sex and spirituality in the same bottle and shake it up, bad things happen. Yes, I said I kissed a girl. But I didn't say I kissed a girl while f-ing a crucifix," adds Perry, who was raised by Christian pastor parents.
So whose topless shoot was sexier? Katy, who looks breathtaking sitting on a beach? Or Gaga, who looks rock 'n' roll awesome in nothing but a choker in Vanity Fair? You be the judge.