Katie Holmes, Jamie Foxx's alleged secret romance explained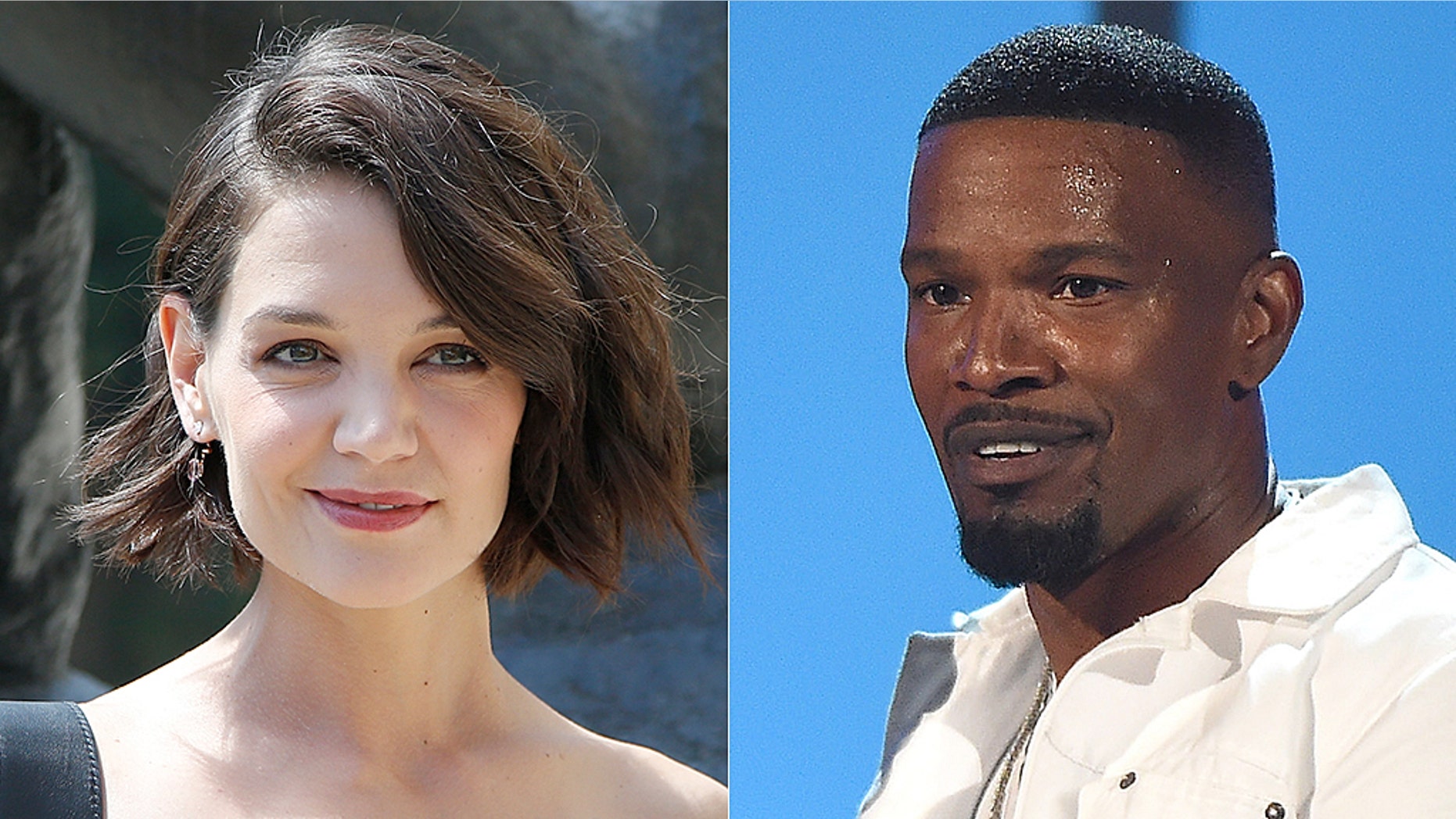 Are they or aren't they?
Katie Holmes, 39, and Jamie Foxx, 50, have been rumored to be dating since 2013. The two have kept a low profile, though they have been photographed together a few times.
Read on for a timeline about speculation and moments surrounding the pair.
July 2018
Holmes was spotted in Ireland, reportedly looking at a wedding venue.
The actress was seen at the Borris House in County Carlow on July 6 with Suri, 12. The "Dawson's Creek" alum stayed the night at the venue with her daughter, The Daily Beast reported.
"She was friendly and personable, happy to talk to people and pose for photos, as was Suri," a source told the outlet.
KATIE HOLMES 'SMITTEN' WITH JAMIE FOXX, 'WON'T LET GO' OF RELATIONSHIP, REPORT SAYS
She was interested in the house and how it has been used as a wedding venue in the past, sources told The Daily Beast. She has reportedly not booked the home for any event.
A rep for Holmes didn't respond to Fox News' request for comment on the reports.
June 2018
Holmes' rep denied a report claiming she and Foxx had called off a wedding and split, according to W magazine, adding that the article was "100 percent untrue."
February 2018
During a live interview, ESPN's Michael Smith asked Foxx about he and Holmes reportedly shooting some hoops on Valentine's Day.
"Did you and Katie Holmes play basketball for Valentine's Day? Like some real 'Love and Basketball?'" he quipped.
Foxx didn't comment and took off his headset before walking away.
"Did we lose him?" Smith asked.
January 2018
Photos published by W showed Foxx and Holmes at the same table at a Grammys weekend event. The publication described the two stars as "the world's most elusive celebrity couple" and said they "were spotted canoodling" in a headline.
September 2017
Is this it? Holmes and Foxx set tongues wagging when photos of them on a beach in sunglasses and shades appeared in media reports. Several of the images show the actors holding hands.
May 2017
People reported that Holmes met Foxx at a Parisian hotel, explaining that he was filming a movie there at the time.
Us Weekly published photos of Foxx and Holmes apparently boarding the same plane.
April 2017
A social media user posted a photo of Holmes and Foxx at a New York City restaurant, according to reports.
"Look who I spotted on a date night... @katieholmes212 @iamjamiefoxx I always heard rumors about them but never seen pictures of them until today," Instagram user @fameolousent_ wrote when sharing the snap, the Daily Mail reported back then.
KATIE HOLMES REPORTEDLY LOOKS AT WEDDING VENUE IN IRELAND AMID RUMORS OF JAMIE FOXX ROMANCE
The image appears to have been taken down from Instagram.
June 2016
Claudia Jordan was asked for her thoughts on Foxx being with Holmes while appearing on the "Allegedly… with Theo Von and Matthew Cole Weiss" podcast.
"He is very happy with her, so..." the reality star said. "I like that he seems very happy."
Jordan later told Entertainment Tonight, "I guess people are really wanting someone to confirm this, and I'm sorry but it's not coming from me. I don't have the knowledge of this being fact. I misspoke."
She then claimed to have no knowledge of the relationship.
"I've never seen them together. He's never told me he's dating her," Jordan added.
December 2015
Holmes was a guest at Foxx's New York City birthday celebration at a French restaurant, according to a photo obtained by TMZ.
The party reportedly included a performance from "American Idol" alum Jennifer Hudson.
May 2015 
Foxx spoke out about a February 2015 image which shows him and Holmes holding hands.
Entertainment Tonight described him as saying the photo was out of context and the duo are pals.
KATIE HOLMES, JAMIE FOXX LOOK LIKE A COUPLE AT PRE-GRAMMYS GALA
"It's amazing what people will do to sell you out," he commented at the time.
October 2013
Foxx denied dating the "Batman Begins" actress while speaking with Entertainment Tonight in October 2013.
"[The rumors] are one hundred percent not true," he insisted. "In fact, it's quite hilarious because we simply danced at a charity event along with a lot of other people."
August 2013
Holmes and Foxx attended a charity event called Apollo in the Hamptons, where Us Weekly reported that the pair danced on stage together.
People also covered the star-filled bash, writing that "at one point, the actress even tried a sip of Foxx's cocktail."
Fox News' Kathleen Joyce contributed to this report.