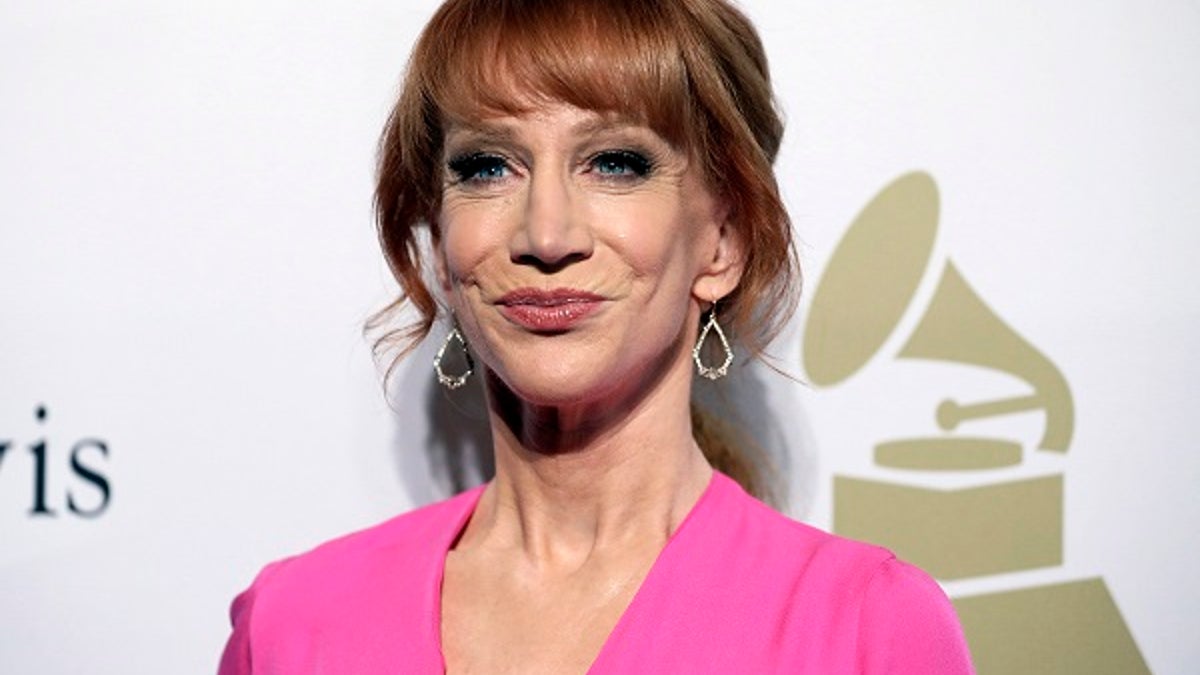 Kathy Griffin might need to take it easy for a little while.
The stand-up comedian fainted during her show in Dublin on Wednesday, but by all accounts appears to be doing well after the incident.
Griffin, 57, passed out after more than two hours onstage, shortly before the show was scheduled to end, according to the New York Times. Griffin was reportedly starting to tell a story about Mariah Carey when she froze, slumped and said, "I'm going down."
According to the report, Griffin's boyfriend then hurried onstage and grabbed her. Griffin later posted a video on Twitter explaining her health scare.
"I'm embarrassed more than anything. This one's for you, Wendy Williams. Girl down. I had a girl-down moment," she quipped, referring to Williams' on-air fainting spell on Halloween. "Anyway the audience was fantastic, and thank you for being forgiving and understanding."
"I promise to be upright the entire show next time," she joked.
Griffin's rep didn't immediately return Page Six's request for comment.
Griffin's spell comes after she was in the news for publicly slamming attorney Lisa Bloom and former friend Anderson Cooper following the fall-out from her controversial photo with what looked like Donald Trump's severed head. She also publicly condemned TMZ's Harvey Levin and Bravolebrity Andy Cohen in a lengthy video.
This article originally appeared in Page Six.