Kara Del Toro's Front-Seat Selfie, Robert Downey Jr's Meet-Up With Batman, and More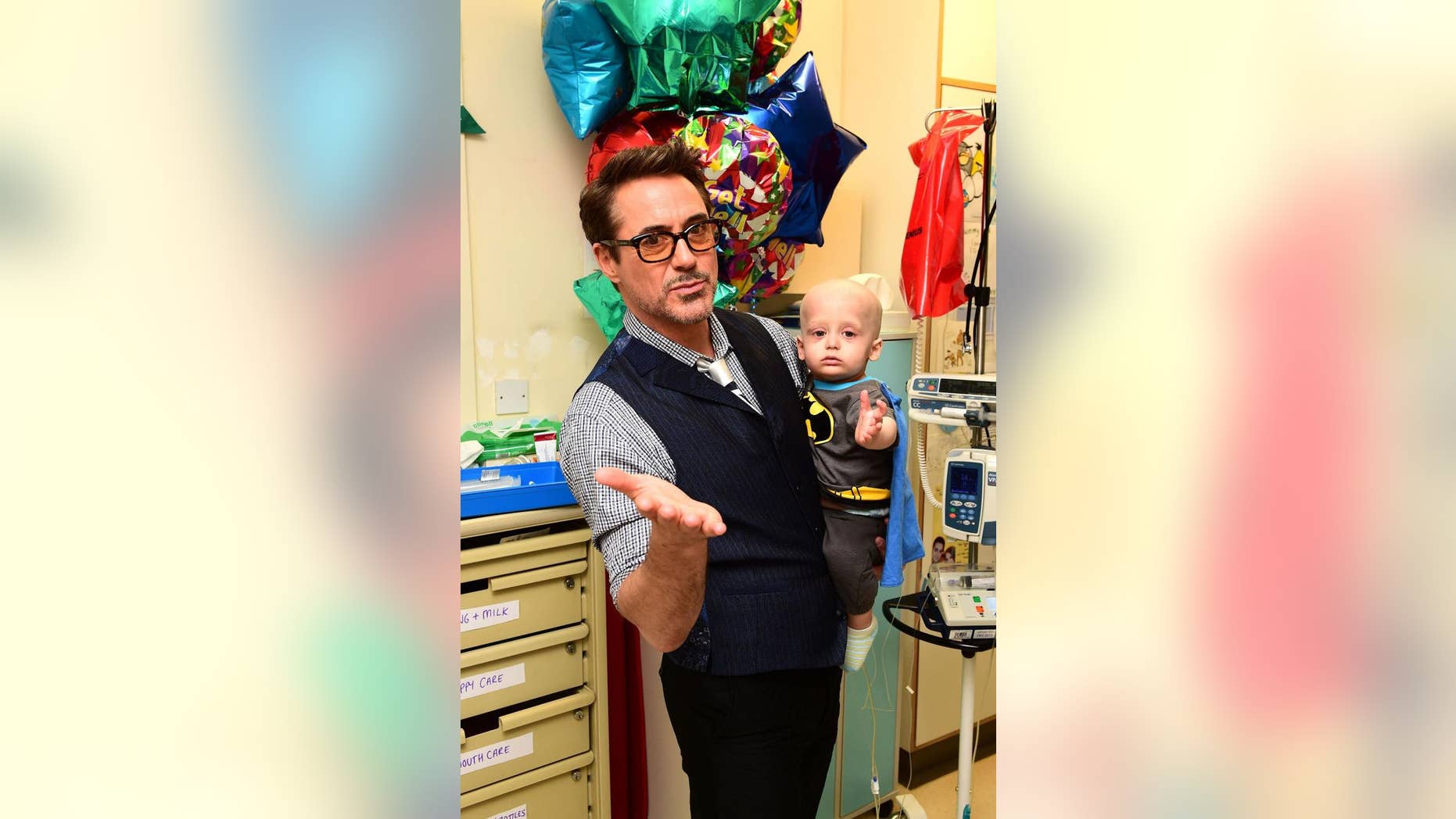 Here's what all the hubbub is about:
• The other day on Instagram, swimsuit model Kara Del Toro managed to share a busty, effortless-looking selfie in a moving car, through two layers of clothing, and even while wearing a seatbelt (above). We're not sure if the Nobel Prize committee hands out awards for busty selfies, but if they do, this one's a definite contender.
• Speaking of Kara, we recently interviewed the gorgeous GUESS Girl about her recent campaign for Carl's Jr. () Watch our interview below for some clips from her bikini-filled commercial, then do us a favor and pester the Nobel committee until they re-assess their stance on busty selfies:
• A rep for "Live With Kelly and Michael" has announced that Michael Strahan's last day has been moved up from September to May 13th so the show can "immediately begin the on-air search for a new co-host." That said, Neil Patrick Harris and Anderson Cooper had better cancel their summer vacations to start planning their respective smear campaigns.
• Prior to the London premiere of "Captain America: Civil War," Robert Downey Jr. spent his morning visiting sick kids at the city's Great Ormond Street Hospital. And if that wasn't enough to prove how kind and decent he is, the "Iron Man" star also used the opportunity to make peace with Batman, his longtime superhero rival:
• A man in New York City was recently punched in the face because his assailant thought he resembled Shia LaBeouf. Just another of the many glamorous perks of looking like a celebrity!
• Beyonce's most vigilant fans have accused W magazine of using Photoshop to slim Bey's curvy body in a photo they recently posted to Instagram (below). In related news, we have a message for the editors of W: If there ever comes a time when we get a spread in your magazine, please feel free to Photoshop the bejesus out of us.
• Speaking of Beyonce, unnamed sources for Page Six claim that "Lemonade" isn't about any one woman with whom Jay Z cheated, but several. Then again, another unnamed source says there was never any cheating, and that this is all just a marketing ploy. Either way, it proves what we've always said: Unnamed sources don't know what the heck they're talking about.
• And finally, as suggested by her latest Instagram video, "Star Wars" actress Daisy Ridley has already begun practicing her lightsaber-swinging skills for the next sequel (below). Either that, or Ridley is finally getting around to making fun of the infamous "Star Wars Kid" we all mercilessly ridiculed a few years back.