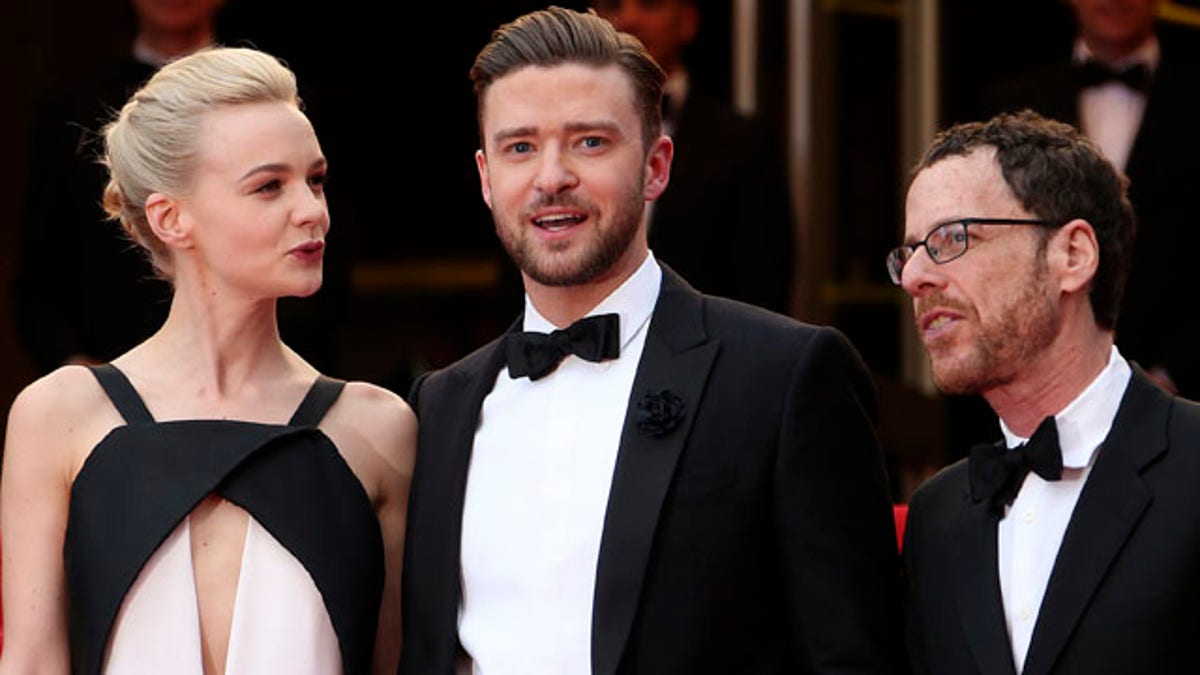 He's come a long way from 'N Sync, that's for sure.
Justin Timberlake plays a singer in the 1961 Greenwich Village folk scene in the new Coen Brothers movie "Inside Llewyn Davis," which premiered at Cannes on Sunday. But Timberlake told reporters it was no problem going from "Bye Bye Bye" to "The Times They Are a Changin'."
"Singing in the movie is obviously a different style from what I do in real life, but listen man, I grew up in Tennessee, home of the blues, birth place of rock and roll, Memphis, and a lot of country music," he said at the press conference for the film. "My first musical lessons were given to me by my grandfather on an old Gibson guitar, and he taught me how to finger pick, so a lot can be said about a certain country style that came from folk. So it felt warm and fuzzy to me to be in this movie and be singing."
Timberlake, who plays a supporting role to the movie's star, Oscar Isaac, also sports a scruffy goatee in the film, quite a bit different than the clean cut image he's been sporting recently in support of his latest album "The 20/20 Experience."
"Joel and Ethan [Coen] and I talked about a look for [my character] Jim. We found this picture of Paul Clayton who was an Irish folk singer. The more we talked about it the more we thought it was appropriate for Jim," he said. "So I think , you know probably that I enjoy looking ridiculous in everyday life so that was not hard for me in the movie. I actually liked that beard."
Timberlake, Isaac and actress Carey Mulligan all sing full songs live in the movie. They prepared for that challenge by gathering with the movie's musical director, T Bone Burnett , a week before the movie started shooting so they could get the songs down pat.
"We recorded the whole show in advance, and then we recorded the whole show live," Burnett said. "So we have two different libraries of material to work with."
Burnett, who played with folk legend Bob Dylan, and has worked with the Coen Brothers on several movies, including "O Brother Where Art Thou," whose soundtrack sold over 7 million copies, said we can look forward to the music from 'Inside Llewyn Davis' being released separately as well.