Justin Bieber, Selena Gomez back together?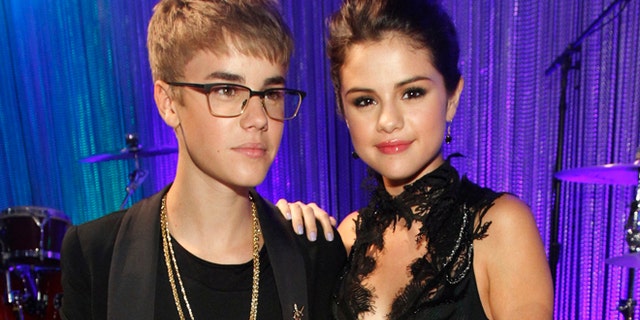 NEW YORK – Jelena fans may be able to stop mourning.

Justin Bieber and Selena Gomez could already be back together, according to TMZ.

The gossip site reported that the Biebs had a driver take him to the airport on Wednesday night to pick up Gomez. The two then headed back to her place, where they spent the night.

TMZ also snapped pictures of them entering the same Beverly Hills Four Seasons hotel on Thursday at different times. The website alleges the pair ended their rendezvous at the hotel, but they entered and left separately so the paparazzi wouldn't catch a snapshot of them together.
Inside the hotel, the New York Post reported the two were spotted getting cozy.
"Justin and Selena were sitting together at a table at Culina Restaurant holding hands," a source said. "There was a lot of security around them, but they looked happy and very together."

News that the pop pair had broken up hit the web last week, upsetting tweens everywhere. No details of the breakup have been divulged from either side, leaving fans to wonder if a reconciliation is in the works.

Bieber and Gomez first made their relationship public in February 2011, and they dated for two years. It was reported at several points during their relationship that they had broken up and gotten back together.

Gomez is known for her role on Disney Channel's "Wizards of Waverly Place." Bieber released his third pop album, "Believe" in June 2012.