Justin Bieber Rocks the Billboard Music Awards in Las Vegas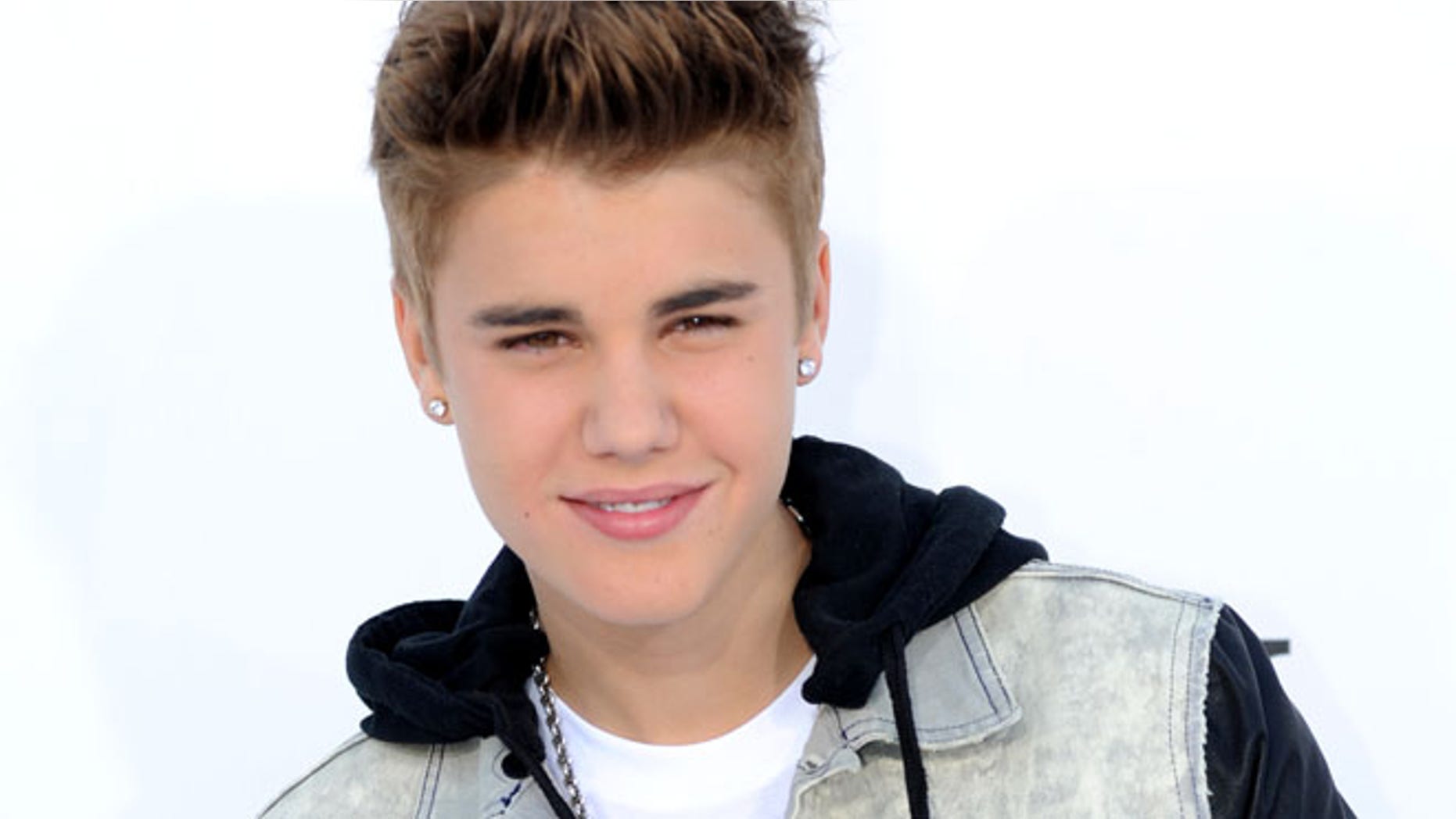 The 2012 Billboard Music Awards were in full swing Sunday night, as the stars took over Sin City's MGM Grand Resort and Casino for the big awards night.
After the "Party Rock" crew LMFAO opened up the ceremony with their over-the-top production, Selena Gomez's beau Justin Bieber took home the first win of the night for "Top Social Artist."
"I just want to say how much of a blessing it's been... the past three or four years, growing up in front of everybody," Bieber said emotionally. "I want to thank all my fans, because the Internet is where I got my start, and all my fans have helped me get to this position."
The three-hour broadcast, televised live from Las Vegas, then carried on with an extravagant performance by Bieber of his new single "Boyfriend."
We have to commit to one thing: love. I believe it always win over hate.
Actress and co-host Julie Bowen then asked the audience to pay their respects to Robin Gibb, the Bee Gees member who past away from cancer earlier in the day.
Other tributes included one by Cee-Lo Green and the Goddie Mob for the Beastie Boys' Adam 'MCA' Yauch, to the queen of Disco Donna Summer by pop artist Natasha Bedingfield, and a touching collaboration by John Legend and Jordin Sparks for Whitney Houston.
Houston's daughter Bobbi Kristina Brown and her sister-in-law received the award.
"I'm just blessed to have been in such an incredible woman's life," Brown said tearfully. "There will never be another one [like her.]"
Katy Perry, who sported dark purple hair, received Billboard's Spotlight Award for having five number one hit songs from the same album, her record "Teenage Dream," equaling a feat by the late Michael Jackson.
Country star Taylor Swift took home Billboard's Woman of the Year award for her philanthropic work and for landing three consecutive albums in the number one spot.
"I'm so humbled and honored by this," said Swift, who donned an elegant red dress.
Top New Artist award went to hip hop artist Wiz Khalifa, while Hot 100 Song of the Year went to LMFAO. The group also won the award for Top Duo or Group.
"This is a dream come true," said LMFAO member Redfoo.
Chris Brown won the accolade for R&B Artist of the Year and Coldplay for Top Rock Artist.
Rock band U2 won for Top Touring Act and momma monster Lady Gaga for Top Dance Artist.
The Icon of the Year award went to Stevie Wonder, who performed a medley of his songs with Alicia Keys.
"Alicia, fans, family and friends this belongs to you and all mighty God," said Wonder. "He made my prayers come true. We're in a place in our lives that we have to commit to one thing: love," Wonder added.
"I believe it always win over hate."
You can reach Alexandra Gratereaux at: Alexandra.Gratereaux@foxnewslatino.com or via Twitter: @GalexLatino
Reporting by the Associated Press.
Follow us on twitter.com/foxnewslatino
Like us at facebook.com/foxnewslatino