Justin Bieber calls Indonesia 'some random country' during London event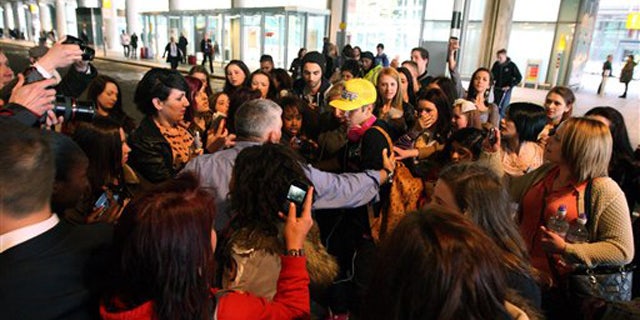 NEWYou can now listen to Fox News articles!
LONDON – Indonesia may be one of the most exciting countries in the world right now, but it looks like Justin Bieber did not get the memo.
The young pop star reportedly insulted the large Southeast Asian nation, labeling it "some random country" during an event in London.
During the event, Bieber took a swipe at the creative process for one of his new tracks, saying it was recorded in some "random country." His manager, Scott "Scooter" Braun, interjected and informed him it was produced in Indonesia, according to the Daily Mirror.
"I recorded it in a studio. Some little place," Bieber continued. "They didn't know what they were doing."
In a country with nearly 240 million people, Bieber has amassed a sizeable Indonesian following, with Twitter accounts like Bieber Indonesia and Facebook accounts set up in honor of the baby-faced idol. While these sites remained flooded with messages of support and adoration, many on social media forums were predictably upset and horrified at the way in which the singer dismissed their country -- the world's largest Muslim nation, and arguably Asia's most exciting market.