Jussie Smollett has 'no plans' to meet with Chicago police Monday, despite request
Attorneys for "Empire" actor Jussie Smollett say there are "no plans" for him to meet with Chicago police Monday for a follow-up interview about his alleged assault, even though law enforcement has requested one.
"There are no plans for Jussie Smollett to meet with Chicago police today," Anne Kavanagh, a spokesperson for Smollett's attorneys, said in a statement on Monday obtained by The Wrap. "Any news reports suggesting otherwise are inaccurate. Smollett's attorneys will keep an active dialogue going with Chicago police on his behalf."
On Saturday, a Chicago police spokesperson said Smollett is no longer considered a victim in the case that allegedly involved an attack by two masked men who shouted racial and anti-gay slurs at the actor and, "This is MAGA country!"
JUSSIE SMOLLETT'S LAWYERS DENY HE PLANNED ATTACK AFTER CHICAGO POLICE CLAIM HE'S NO LONGER CONSIDERED A VICTIM IN CASE
Police earlier said that the "trajectory of the investigation" shifted and that they wanted to conduct another interview with Smollett about the alleged hate crime last month. Police released two Nigerian brothers who were held for questioning about the reported attack. They were released late Friday without charges.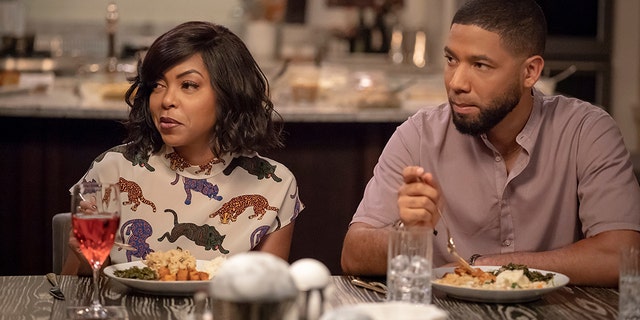 "We can confirm that the information received from the individuals questioned by police earlier in the 'Empire' case has in fact shifted the trajectory of the investigation," Chicago police spokesman Anthony Guglielmi said in a statement at the time. "We've reached out to the 'Empire' cast member's attorney to request a follow-up interview."
'EMPIRE' STAR JUSSIE SMOLLETT SPEAKS OUT AFTER ALLEGED HATE CRIME ATTACK
The men were arrested Wednesday night after investigators tracked their movement on surveillance cameras in the area where Smollett said the attack occurred. Smollett, who is black and openly gay, said he was attacked by two masked men on Jan. 29 as he was walking home from a Subway restaurant. Police have said they were investigating the attack as a possible hate crime and earlier considered Smollett a victim.
Smollett's attorneys, Todd S. Pugh and Victor P. Henderson, vehemently denied that the attack was a hoax, previously telling press, "As a victim of a hate crime who has cooperated with the police investigation, Jussie Smollett is angered and devastated by recent reports that the perpetrators are individuals he is familiar with. He has now been further victimized by claims attributed to these alleged perpetrators that Jussie played a role in his own attack. Nothing is further from the truth and anyone claiming otherwise is lying."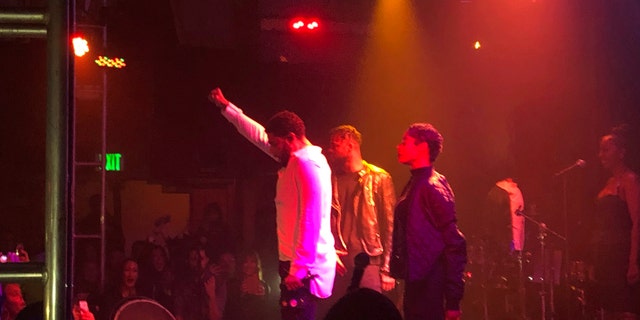 JUSSIE SMOLLETT DEFENDED BY CRISIS MANAGER AFTER POLICE SAY PHONE RECORDS WERE 'INSUFFICIENT'
"One of these purported suspects was Jussie's personal trainer who he hired to ready him physically for a music video. It is impossible to believe that this person could have played a role in the crime against Jussie or would falsely claim Jussie's complicity," the statement continued. "Jussie and his attorneys anticipate being further updated by the Chicago Police Department on the status of the investigation and will continue to cooperate. At the present time, Jussie and his attorneys have no inclination to respond to "unnamed" sources inside of the investigation, but will continue discussions through official channels."
A rep for Smollett did not immediately respond to Fox News' request for comment.
Fox News' Louis Casiano and Michael Tobin and The Associated Press contributed to this report.