Julie Chen won't address Les Moonves accusations again: 'I issued the one and only statement I will ever make'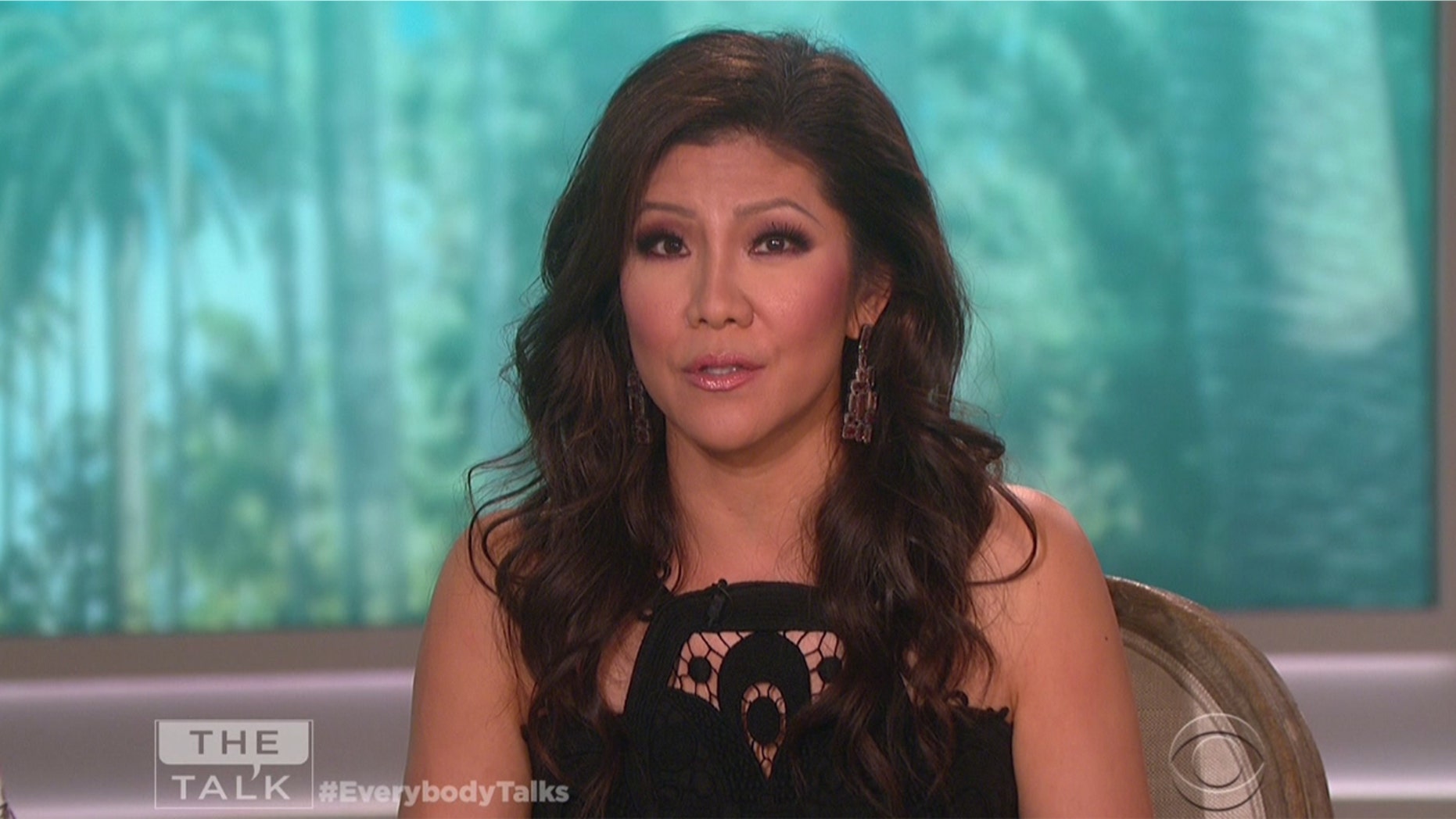 On her show "The Talk" on Monday, Julie Chen spoke briefly about the sexual misconduct against her husband, Les Moonves, which came to light in a New Yorker exposé published on Friday in which six women claimed the CBS CEO was inappropriate with them. CBS' Board of Directors is meeting today and discussing the accusations against the media mogul.
Chen walked out onto "The Talk" set clad in a black dress with a big smile across her face and waved to the live studio audience during the opening credits.
"Some of you may be aware of what is going on in my life for the last few days," she said solemnly. "I issued the one and only statement I will ever make on this topic on Twitter, and I will stand by that statement today, tomorrow and forever."
On Friday, Chen responded to the New Yorker piece with a statement standing by her husband.
"I have known my husband, Leslie Moonves, since the late '90s, and I have been married to him for almost 14 years," the "Big Brother" host wrote in a statement on Twitter.
She continued: "Leslie is a good man and a loving father, devoted husband and inspiring corporate leader. He has always been a kind, decent and moral human being. I fully support my husband and stand behind him and his statement."
The audience applauded following Chen's Monday declaration and the star then quickly shifted the focus to the trending stories the hosts were set to discuss for the day.
Chen and Moonves began their romance in 2003, when he was still married to wife Nancy Wiesenfeld Moonves.
When Chen's relationship with the CBS executive became public, she was the host of "The Early Show" on the network. She has since nabbed the roles of host on "The Talk" and "Big Brother," both, of course, on CBS.
Moonves and Chen share one child, a young son named Charlie.
Chen told Buzzfeed in 2015 she has a tough time with public scrutiny. She said she experienced a lot of backlash when "Big Brother" first hit the air, and it was tough to handle.
"I read what was written about me and — surprise, surprise — the majority wasn't kind. It's a scary, dark, lonely place. Part of me thought there would always be haters, but sometimes you read a comment and realize there's a grain of truth to it: 'I could see why they think that of me.'"
Rumors have swirled since 2011 that Chen isn't particularly well-liked by her co-hosts on "The Talk." The New York Post reported at the time that Chen told her castmates, "My husband can fire your asses any day," causing understandable tensions on the set.
Moonves spoke out about the rumors after the buzz failed to die down on its own.
"Anybody that knows my wife knows she would never say that," he told Newsweek that same year.
In 2015 he sang her praises.
"She's unbelievably accessible, very smart, and delivers a great deal of trust, yet you feel like she could be your friend," Moonves told Buzzfeed. "She's someone you want to hang out with."
Chen gushed about her home life with her exec in the interview, explaining she put her dreams of being a foreign correspondent aside to be with Moonves and her son.
"I look at my life outside of [work] and my family is so important," she said. "I could never see having the life I have now at home with my son and my husband and being a foreign correspondent... I couldn't do both things well."