Journey's Neal Schon slams bandmates over Trump meeting
It looks like Journey may be going their "Separate Ways."
The band's guitarist and founder Neal Schon lashed out at his bandmates after their recent visit with President Trump.
"Journey should never be used and exploited by anyone, especially band members for politics or any one religion," Schon wrote in a lengthy post on Facebook. "I've been here since 1972 and this has always been our belief. This was with intent to exploit the brand and use the name."
Schon's post was published August 3 but only began to garner attention this week.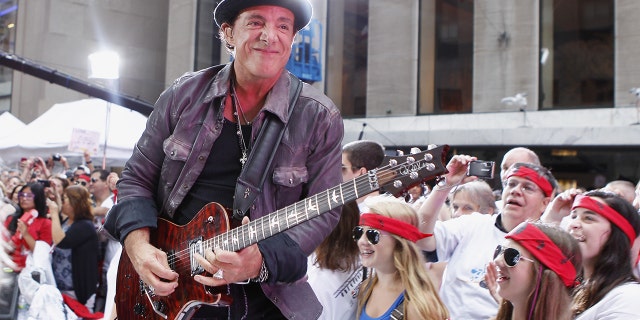 The 63-year-old clarified his post by tweeting on Tuesday he felt betrayed by his bandmates.
"Many Troll... trying to spin it's about Trump. It's NOT. It's about Betrayal of members. Not notifying the founder is not kosher," he tweeted Tuesday.
He also addressed rumors the band is splitting up.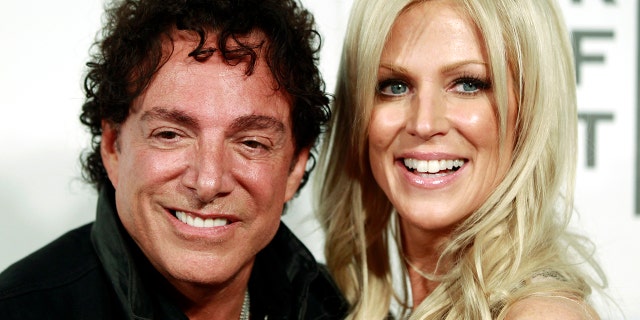 "How would you feel if u found out that the rest of the band wanted to tour without me? I've always been 100%JRNY and made the right choices," Schon tweeted.
Lead singer Arnel Pineda addressed the feud tweeting, "[Maybe] nobody deserves to go through THIS [but] maybe [this is] what needs 2 happen 4 us 2 know wat kind of HOUSE we all helped build through [the] years."
Journey keyboardist Jonathan Cain, whose wife Paula White Cain has been called Trump's "spiritual adviser," didn't directly address the band's battle but wrote on Twitter, "God protect me from ANYTHING that wasn't sent by you. He is my shield and my sword."
While Schon is not a fan of White House visits, his wife, Michaele Schon, is.
The former "Real Housewives" star made headlines when she crashed President Obama's first state dinner in 2009 with her now ex-husband Tareq Salahi.