Josh Lucas And Wife Jessica Ciencin Henriquez Calling It Quits After Whirlwind Marriage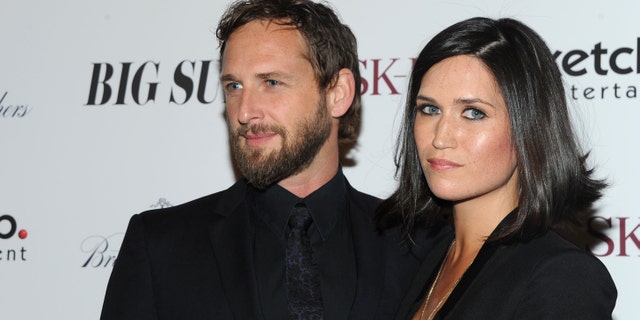 Actor Josh Lucas and wife Jessica Ciencin Henriquez are divorcing after almost two years marriage, PEOPLE magazine reported.
According to the site, a source says Henriquez, 28, filed for divorce in New York this month, but did not elaborate on the reason for the split.
The "Glory Road" actor, 42, and Henriquez, a writer, met serendipitously at a dog park in 2011. Their whirlwind romance continued as quickly as it began, as the couple became engaged six weeks later, after Henriquez opened up about suffering from cervical cancer.
"It was one of those weird … classic New York meetings," she later told the Huffington Post. "I don't believe in love at first sight at all, but lightening definitely struck.
About telling Lucas about her diagnosis of cervical cancer, Henriquez said at the time: "We were at his apartment and I remember thinking, 'I have to tell him or I have to walk away, because this is something big and this could be a relationship.' I just blurted out. 'I'm sick,' and he was the first person I told."
Lucas and Henriquez married in a ceremony in New York City's Conservatory Garden in March 2012. The couple welcomed son Noah Rev in June 2012.
The couple has not commented on the reported split, but Henriquez's Twitter account could be an indication that it's true – her account handle changed from @MsJessLucas to @Thewriterjess.
Follow us on twitter.com/foxnewslatino
Like us at facebook.com/foxnewslatino