Johnny Manziel reportedly dropped from 'Dancing with the Stars' for being 'too controversial'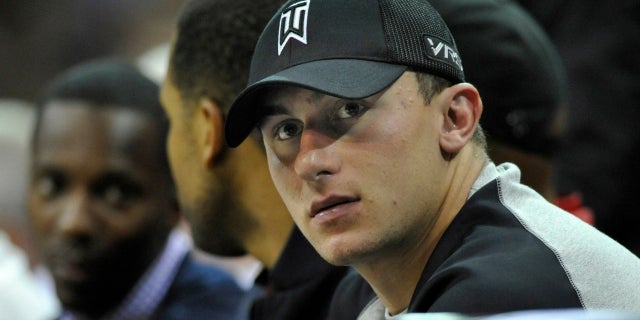 Former NFL quarterback Johnny Manziel was rumored to have been asked to join the next season of "Dancing with the Stars," but the show reportedly decided he was "too controversial" to join.

The hit reality show is slated to announce the cast for its latest season Friday, which will consist of just athletes this time around. Embattled ice skater Tonya Harding and Olympic medal-winning ice skater Adam Rippon were rumored as cast members.
PREGNANT KHLOE KARDASHIAN'S BOYFRIEND TRISTAN THOMPSON SEEN CHEATING IN NEW VIDEO
Manziel was reportedly in talks to join the show for a few weeks but producers chose to pass on the former Cleveland Browns quarterback, The Blast reported. Producers reportedly deemed the troubled quarterback "too controversial" and decided to move forward with someone else.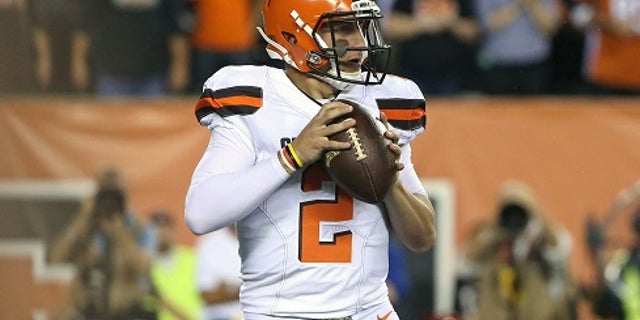 Manziel, 25, a Heisman Trophy winner, was drafted by the Cleveland Browns in 2014. The athlete is currently a free agent after being released from the Browns in 2016.
'ROSEANNE' REVIVAL PAYS TRIBUTE TO DEPARTED CAST MEMBER IN EPISODE 4
Manziel had a tumultuous NFL career after not living up to expectations and being spotted partying with celebrities. He reportedly went to rehab in 2015 and was pulled over by police while arguing with his girlfriend.
He is currently attempting to make a comeback in the NFL and is playing in The Spring League, a pro football scouting event.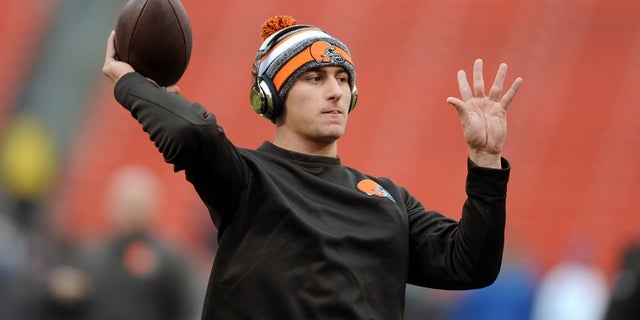 The next season of "Dancing with the Stars" will premiere on April 30.