Johnny Depp Says 'Life Is Good,' Hopes 'The Rum Diary' Is, Too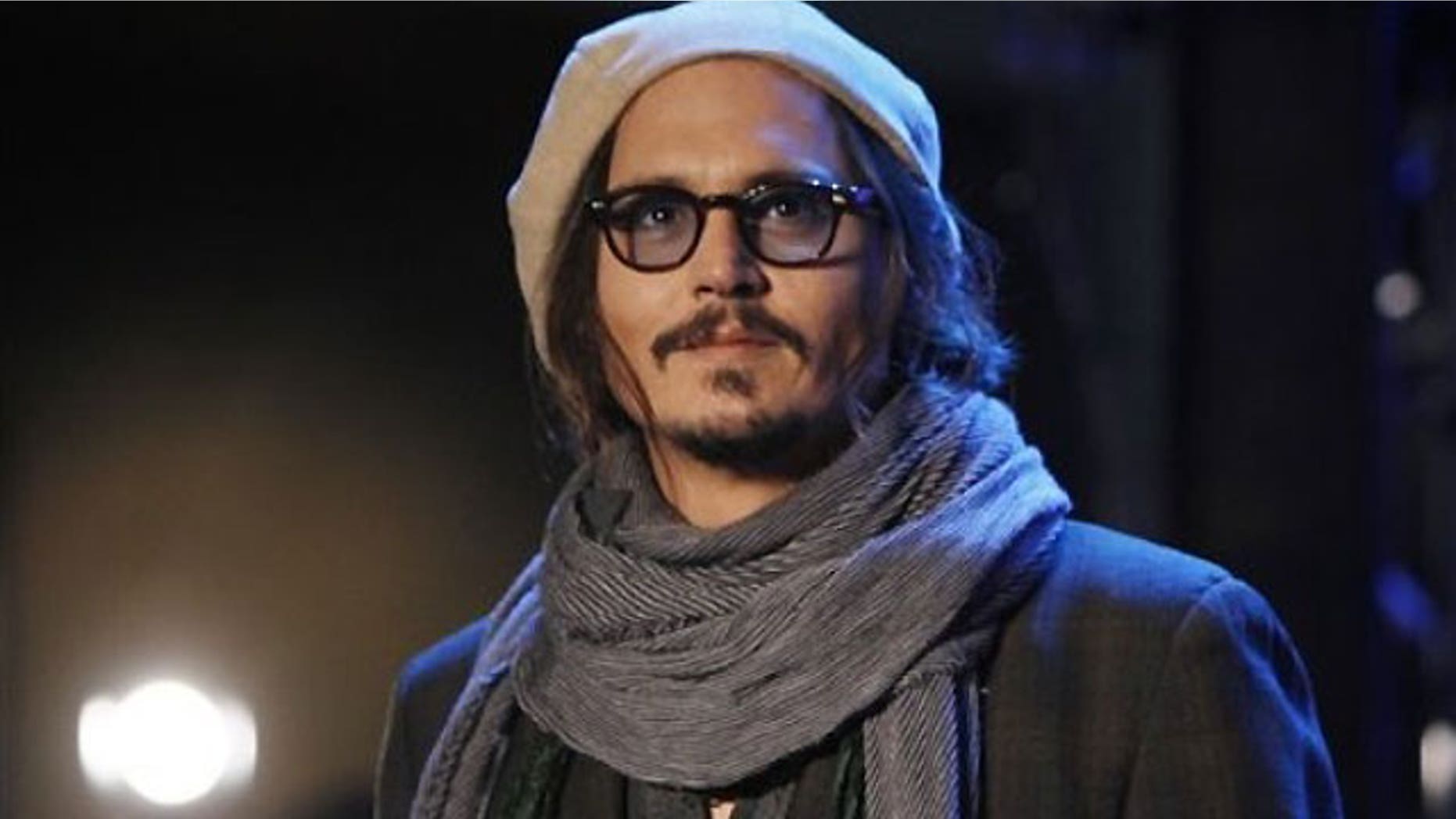 Johnny Depp has built a pretty impressive resume bringing to life crazed characters, from Captain Jack Sparrow to the Mad Hatter to Willy Wonka to Edward Scissorhands.
So how does the typically laid back actor channel his frustrations when the cameras aren't rolling?
Apparently, he doesn't.
"I try not to get frustrated. Life is good. A movie's a movie. I don't get bugged so much," he told FOX411's Pop Tarts column at the Los Angeles premiere of his new film, "The Rum Diary," which opens in theaters this week. "I suppose if I have any real outlet it's for sure within the work. It comes out within my work."
But Depp isn't afraid to let a little loose sans outside the set. He admitted that after weeks of exerting self-control and staying well away from rum on the movie's set in Puerto Rico, he eventually stumbled across a bar and succumbed to drinking three Coronas "a little too quickly."
It apparently didn't hinder his performance, as his on-screen love interest Amber Heard was all smiles about their scenes together.
"(Johnny) just can't disappoint," she told us. "It's a classic tale in the sense that it faces the same hurdles in the basic duality that we see in our real life world around us. It's art versus commerce and love versus lust and profit and gain."
Okay...
Based on the debut novel by Hunter S. Thompson, "The Rum Diary" tells the tale of itinerant journalist Paul Kemp (Johnny Depp) who is worn down by the chaos of New York and the crushing conventions of late Eisenhower-era America, and thus moves to Puerto Rico to write for a local newspaper. Unable to persuade his jaded editor Lotterman (Richard Jenkins) to publish anything "meaningful" beyond bowling alley competitions and fake horoscopes, Kemp continues to immerse herself in the rum-drenched lifestyle of the island and falls for Chenault (Heard), the captivating Connecticut-born fiancée of shady property developer Sanderson (Aaron Eckhart).
And for Depp, the project has been a long time coming – and something he refused to give up on.
"Fourteen years ago Hunter (who died in 2005) and I were sitting on the floor of his basement reading the manuscript to this thing that we'd unearthed and him saying 'I think we should produce this. We should make this film together.' I said alright, and then a long road, long road, long road, long road, and bang here we are," Depp said. "So that was the certainly the passion. And in terms of playing Hunter again, I thought it was nice to explore the possibility of Hunter prior to finding his voice.  The Hunter of 1960 as opposed to the Hunter of 'Fear and Loathing.'"