John Gotti Ex-Associate: John Travolta Isn't Tough Enough to Play the 'Dapper Don'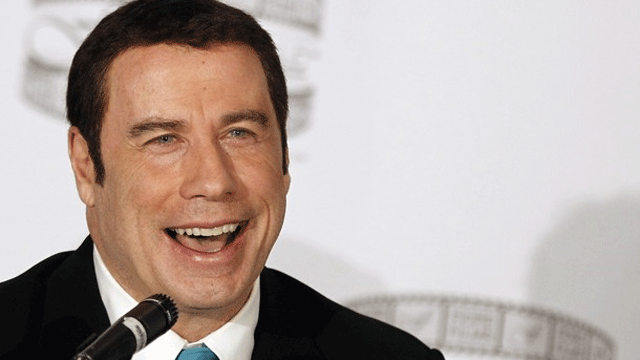 A once-trusted associate of mob boss John Gotti has given a thumbs-down to having John Travolta portray the late "Dapper Don" in an upcoming biopic, the New York Post reported Monday.
Mob figure Lewis Kasman -- whom Gotti once considered like an "adopted son" -- said that picking the "Pulp Fiction" star probably has the notorious Gambino crime-family godfather spinning in his grave.
"I think if he was asked, he would not be pleased at Travolta playing him," Kasman, who entered the witness-protection program after cutting a deal with federal prosecutors, said.
Speaking by phone from his current hiding spot, Kasman said that while Travolta is a "great actor," the part should have gone to a "tougher guy."
"For John Gotti Sr., you need a man's man to play that role," Kasman said.
"John Gotti Sr. never danced a dance in his life," he added, taking a jab at Travolta's role in "Saturday Night Fever."
A better choice, he said, would have been Robert De Niro or Al Pacino, who is set to play a supporting role as Gambino associate Aniello "Neil" Dellacroce.
Kasman -- whose undercover work for the feds helped him avoid an 11-year prison term -- also said that "X-Men" star Ben Foster had been "miscast" as John "Junior" Gotti.
"He's a thug, so you need someone who's a thug... a guy who grew up in that life," Kasman said of Junior, offering "The Fighter" star Mark Wahlberg as a better pick for the role.
He plans to time the publication of his memoir, "The Last Son," to compete with the release of the movie, "Gotti: In the Shadow of My Father."
Kasman, who gave the eulogy at Gotti's funeral, also said he will disclose the murderous mobster's secret relationships with "the millionaires and billionaires of New York."
A publicist for Fiore Films, which is producing Junior's movie, said, "I think we'll stick with the decisions made by our Academy Award-winning team of filmmakers, instead of taking casting advice from someone who has never made a movie."
Gotti's widow, Victoria -- who last week gave her blessing to having Travolta play her late husband -- called Kasman a "rattlesnake personified" and said he "becomes an authority only when he has a diary of lies to sell."