Joe Piscopo blasts Stormy Daniels on 'SNL,' joins alums critical of left-leaning show's treatment of Trump, conservatives
Actor and comedian Joe Piscopo is joining the growing group of "Saturday Night Live" alums who've spoken out against the show's perceived liberal bias.
On Monday, Piscopo blasted porn star Stormy Daniels' guest appearance on the late-night NBC show saying it was "over the line."
During the skit, the 39-year-old actress engaged in negotiations over a payment that she allegedly received from President Trump to stay silent.
"What do you need for this to go all away?" asked the fake Trump to Daniels, played by Alec Baldwin.
"A resignation," responded Daniels.
Piscopo told Fox Business journalist Maria Bartiromo the decision to feature Daniels on SNL was in poor taste.
"I'm so loyal to 'SNL,'" said the 66-year-old during an interview on "Mornings with Maria" Monday. "But Stormy Daniels on 'SNL'? Lorne Michaels doesn't even ask me to go on 'SNL'."
Piscopo starred in the late-night comedy show between 1980 and 1984, where he was famous for his impression of Frank Sinatra.
"It was such a great, organized sketch," he said of the controversial skit. "But don't put Stormy Daniels in there — what do I tell my kids?"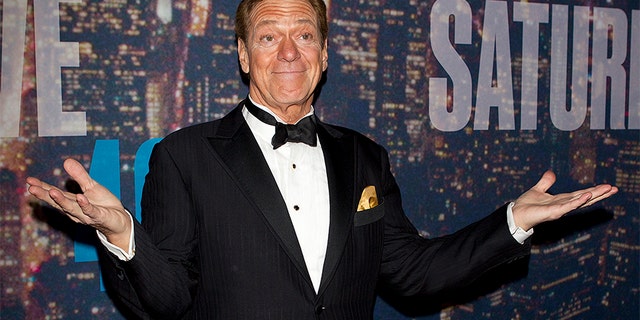 Baldwin quickly took to Twitter where he responded to Piscopo's statement.
"Joe Piscopo asks, 'What will I tell my children?'" tweeted the 60-year-old. "You tell them that Trump is a compulsive adulterer who pays off porn stars w $ from dubious sources. What else?"
Back in 2017, Piscopo told The Hollywood Reporter that despite being a lifelong Democrat, he supported Trump, his acquaintance for 25 years, during the presidential election.
'Was I blacklisted for disagreeing with the president/media's ideology? Was it because I am a Christian? ... Is Lorne [Michaels] ashamed of me?'
"The reason I voted for Trump is because he said two words I've never heard a politician utter in my life," he explained at the time. "Two words: 'Inner city.' I'm a spokesman for the Boys and Girls Club in New Jersey.
"I've walked the inner city 25 years. My mission in life has been at-risk children… I'm a blue-dog Democrat. So what am I? A moderate conservative? I don't even know what I am. All I know is when it comes to jobs, I'm a union guy."
Piscopo, who described himself as an "Italian Catholic pro-lifer," considered running for New Jersey governor as a Republican but ultimately decided that same year not to do so.
The entertainer isn't the only SNL alum who has openly shared their conservative views over the years.
Rob Schneider, a veteran of SNL, told The New York Daily News in April he believed Baldwin's Trump impersonation is ruining the show because the actor lets his personal politics take center stage.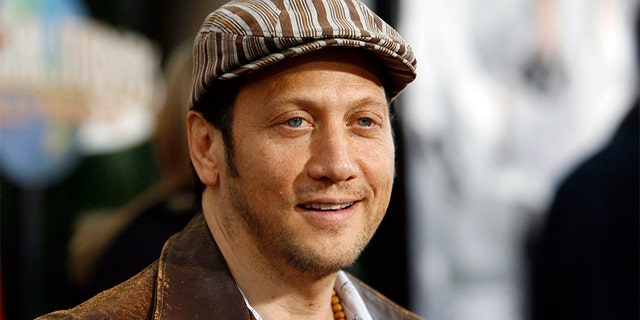 "The fun of 'Saturday Night Live' was […] you never knew which way they leaned politically," said the 54-year-old. "You kind of assumed they would lean more left and liberal, but now the cat's out of the bag [and] and they are completely against Trump, which I think makes it less interesting because you know the direction the piece is going."
Schneider went on to compare Baldwin's performance to comedian Dana Carvey's impression of President Bush in the late '80s and '90s.
"Carvey played it respectfully," he added. "To me, the genius of Dana Carvey was Dana always had empathy for the people he played, and Alec Baldwin has nothing but a fuming, seething anger towards the person he plays."
Darrell Hammond, who had a 14-year run with SNL and played over 100 characters for the series, including Bill Clinton, gained even more popularity when he was cast as Trump. However, he was dumped in 2016 and replaced by Baldwin by SNL boss Lorne Michaels.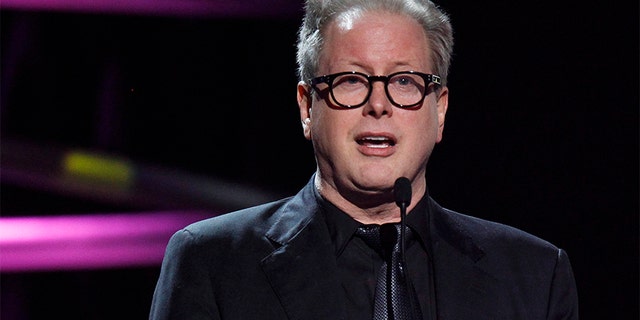 Hammond, who admitted to being crushed by the news, told the Washington Post in March he always tried to remain apolitical with his impressions and instead, chose to study Trump's movements and speech patterns for a more accurate portrayal.
"I just started crying," Hammond said about losing the role to Baldwin. "In front of everyone. I couldn't believe it. I was in shock, and I stayed in shock for a long time. Everything wiped out. The brand, me, what I do. Corporate appearances canceled. It was a hell of a shock, and all of it was apparent to me in one breath. That ends me."
"I needed another force, on an acting level, to have the power that Trump was embodying then," Michaels explained to The Post about the controversial decision. "The Darrell Trump… it wasn't the Trump that had gotten darker. It was the Trump from 'The Apprentice.'"
But not everyone on SNL has agreed with Michaels' moves. In 2015, The Hollywood Reporter revealed that Victoria Jackson, a six-year veteran of SNL, took to social media to publicly wonder if her opposition to gay marriage caused the 73-year-old to treat her differently than other cast members.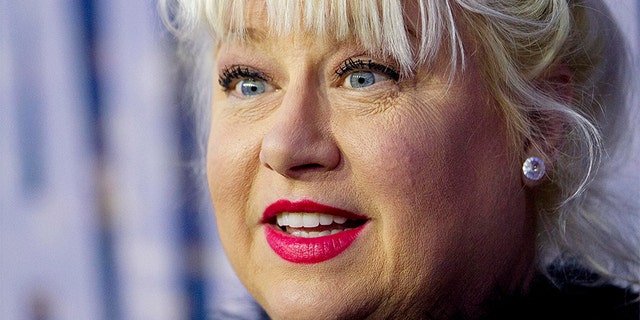 Jackson was described as "a Christian conservative, a Tea Party favorite and an extremely vocal critic of President Barack Obama."
"So, it's still a mystery," said Jackson, 58. "… Was I blacklisted for disagreeing with the president/media's ideology? Was it because I am a Christian? Is it because I believe in the Biblical definition of marriage and publicly spoke out against homosexual themes in primetime TV shows? Is Lorne [Michaels] ashamed of me?"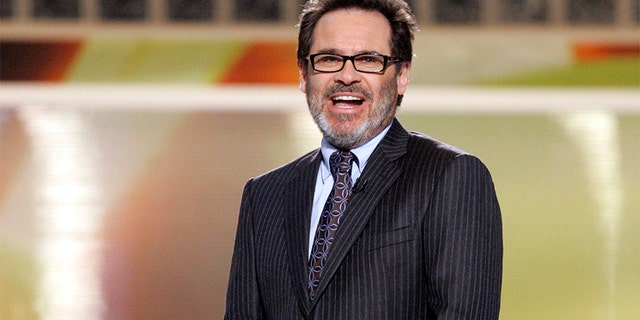 Dennis Miller, who found fame with SNL in the '80s, told Illinois-based Herald News in January there has been a wave of political correctness that seems to be engulfing college campuses across the country, limiting the voice of free speech for comedians.
"I don't demonize people on the left like they demonize people on the right," said the 64-year-old. "All I can tell you is that people like me aren't as stupid as they think we are. I often see people on TV decrying people who have some conservative leanings. You have to understand socially, I'm very liberal. I don't fit in there as easily as people would like me either."
Miller added that while he doesn't always agree with Trump's statements, he isn't afraid to support a president who isn't afraid to speak his mind.
"There are days when I look at Trump and he'll say something that makes me shake my head," he said. "There are other days that he'll say something that makes me shake my head up and down as opposed to sideways.
"I will say this about Donald Trump, I do think unlike most politicians, his outer voice, for all its warts, is an accurate depiction of his inner voice. Whereas most politicians, Hillary Clinton indeed, I don't think their outer voice and inner voice has ever even met for a cup of coffee."
In 2004, the New York Times described Miller as "a liberal-turned conservative comedian" who defended President Bush and the war in Iraq. He said the 9/11 tragedies partly contributed to change his political leanings.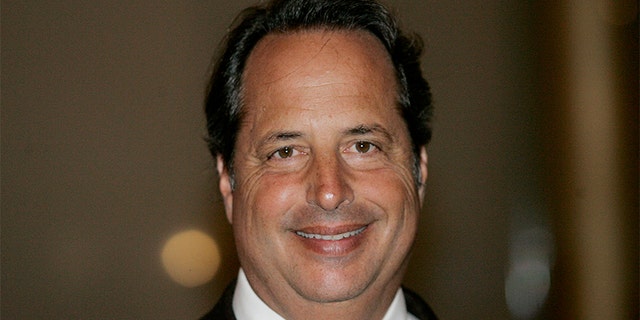 But not every conservative SNL alum has faced backlash for their views. Jon Lovitz, who made a well-publicized rant against then-President Obama -- in which he called him "a f------ a-----" for encouraging class warfare -- said his bold statements resulted in job offers pouring in.
"I found out a TV show I did a pilot of, I'm pretty sure it [it would be] picked up today," the now-60-year-old comedian told Fox News' Sean Hannity in 2012. "I'm getting book offers, I'm getting other TV offers, I'm getting movie offers. There's been no backlash because what I said is true."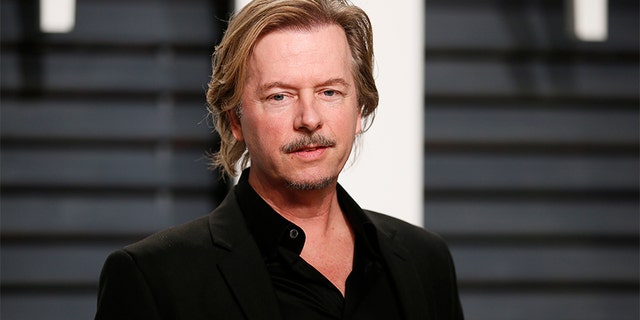 In 2016, David Spade told Bill O'Reilly that he avoids bringing politics into his comedic acts.
"I'm just being funny… goofing around," said the 53-year-old. "I think my mom said, 'When you're younger, you're a Democrat. When you get older, you get Republican. Republicans get a bad rap."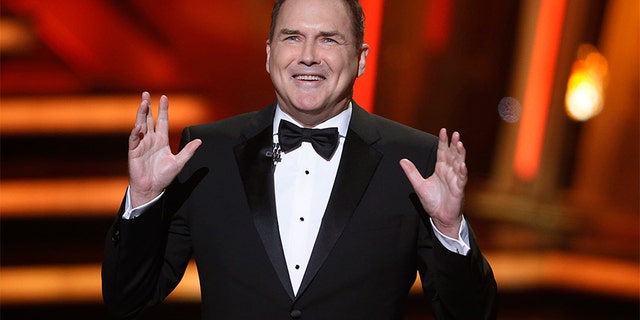 Norm MacDonald also told Vulture in 2017 that while SNL tends to shine when their sketches get political, jokes about Trump aren't a laughing matter, especially for viewers looking for a fun escape on television.
"Personally, with comedy, I think if it doesn't make you laugh 100 years from now, what good is it?" said the 58-year-old. "…It's good for them, because 'Saturday Night Live' is at its best when it's political.
"You'd think they'll have to find another approach to Trump eventually. I can't see making jokes with that fever behind them for so long before the whole thing collapses into itself."