Joe Jackson Wants Michael's Kids to Tour as 'Jackson 3'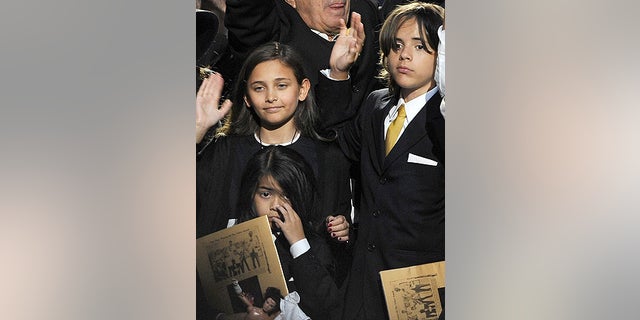 Michael Jackson's father, Joe Jackson, is lining up the King of Pop's children for a world tour as The Jackson Three — despite family members accusing him of trying to "exploit them like Jacko."
Former Jackson Five manager Joe is said to have approached Prince Michael, 12, Paris, 11, and seven-year old Prince Michael II — known as Blanket — to hit the stage next year.
But one of Jacko's familymembers is said to be "livid" at the scheme, which will add fuel to the bitter custody battle for the youngsters.
PHOTOS: Click for scenes from Jackson's Los Angeles memorial
Jackson's biographer Ian Halperin said yesterday: "Joe wants the children to go on a world tour in 2010. He has also already offered recording contracts to two of Michael's kids. Now he is talking about getting them the world's best backing band and taking them on tour as The Jackson Three."
Halperin said yesterday his source for the allegations is extremely close to the family and may soon speak out publicly — out of concern for the future of the youngsters.
Click for all of FOXNews.com's coverage of Michael Jackson.
He told The Sun: "One of the family members is livid. He is saying Joe seems intent to do this no matter what. "He wants to exploit the kids the same way he did Michael."
Sister La Toya has also told of the "constant threat of violence" that Joe Jackson imposed on his children.
Continue reading at The Sun UK