Joe Jackson Suggests Doctor Had Role in Death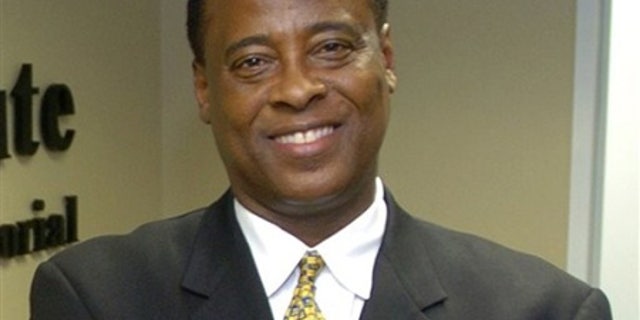 LOS ANGELES – Joe Jackson said in a televised interview Monday that he's taken his son Michael's death "very hard" and believes the doctor who took care of him could be behind the singer's demise.
The patriarch of the Jackson family appeared on "Larry King Live" and implied his son's personal doctor, Dr. Conrad Murray, may be to blame for the death.
"The doctor gave him something to make him rest, and then he don't wake up no more. Something is wrong there," Jackson said. He did not refer to Murray by name.
A phone listing for Murray could not be found, and two messages left with his attorney, Edward Chernoff, on Monday night were not immediately returned.
The family is awaiting the coroner's toxicology report to determine how Michael Jackson died at the age of 50. The results are expected next week.
Investigators obtained a search warrant and removed several bottles of the powerful anesthetic propofol from Jackson's home, according to a person with knowledge of the investigation. The person is not authorized to speak publicly and requested anonymity.
Jackson suggested Murray couldn't be found following his son's death on June 25.
"This doctor, he ran away. They had to look for him three days to find him. To me that is foul play," Jackson said.
Police interviewed Murray two days after Jackson's death. Authorities say he is a not a suspect, though the cardiologist is a key figure in the investigation because he was with Jackson in the mansion and tried to revive him. His car has been seized after police said they believe the vehicle may contain drugs or other evidence.
Wearing a black fedora and a gold medallion of Africa hanging around his neck, Jackson appeared on the show with promoter Leonard Rowe. When asked by King how he's dealt with his son's death, Joe Jackson replied, "I took it very hard."
Jackson added he didn't know where his son's body is being kept and hasn't seen the results from a second autopsy performed on Michael Jackson at the family's request.