Joan Rivers Dropped By Cruise Line Over Ariel Castro Kidnapping Joke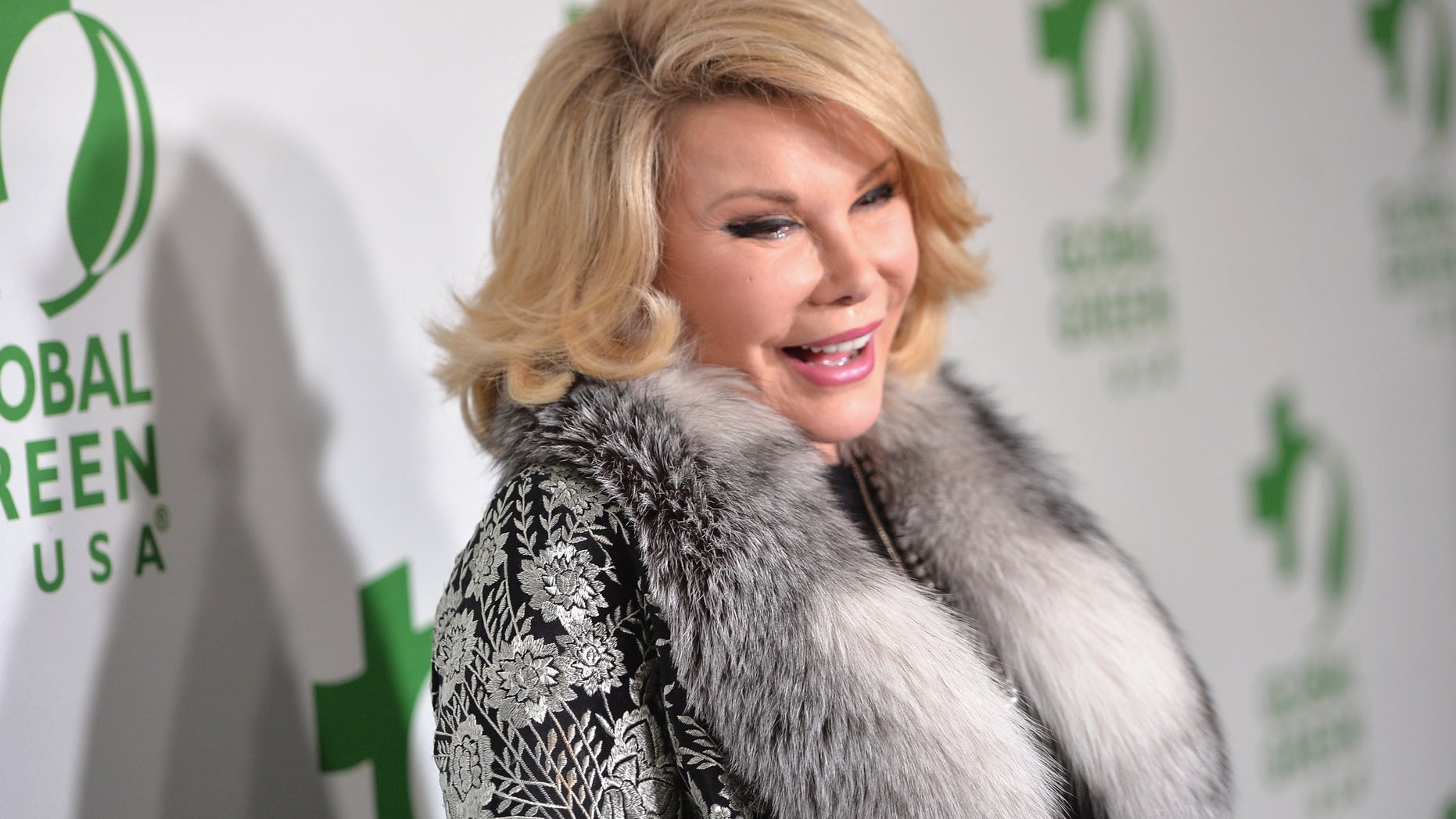 Joan Rivers may be brushing off her recent kidnapping comments as comedy, but some are not finding it very funny.
According to the New York Post's Page Six, the 80-year-old had a gig with Norwegian Cruise Line where she and her daughter Melissa were scheduled to speak on board. But the cruise line was apparently put off by the comedian after she used the three women kidnapped by Ariel Castro as a punch line to a joke.
So they cancelled her show.
"Someone from their marketing team called Joan and said they didn't want her," a source told Page Six. "They said they're a family-friendly brand."
When contacted for comment, the "Fashion Police" host told Page Six, "Of course they canceled me! They were terrified what I would say after seeing the size of their cabins. They should be featured on 'Orange is the New Black'."
Rivers' controversial comments came when she was speaking on NBC's "Today" show last month and she compared living in her daughter's guest room to the torture the women kidnapped by Ariel Castro had to go through.
"Those women in the basement in Cleveland had more space," she quipped.
Two of the women – Amanda Berry and Gina DeJesus – held captive in Castro's home in the Tremont neighborhood of Cleveland for almost a decade, called Rivers' remarks hurtful and shocking. A third woman, Michelle Knight, was also held captive and abused by Castro.
But Rivers refused to apologize for her comments, saying they should lighten up.
"They got to live rent free for more than a decade," said Rivers after the uproar. "One of them has a book deal. Neither are in a psych ward. They're okay. I bet you within three years one of them will be on 'Dancing with the Stars.'"
She also said: "I know what those girls went through. It was a little, stupid joke. There is nothing to apologize for. I made a joke. That's what I do. Calm down. Calm f------ down. I'm a comedian. They're free, so let's move on."
Follow us on twitter.com/foxnewslatino
Like us at facebook.com/foxnewslatino