Joan Collins didn't know sister Jackie was dying until two weeks ago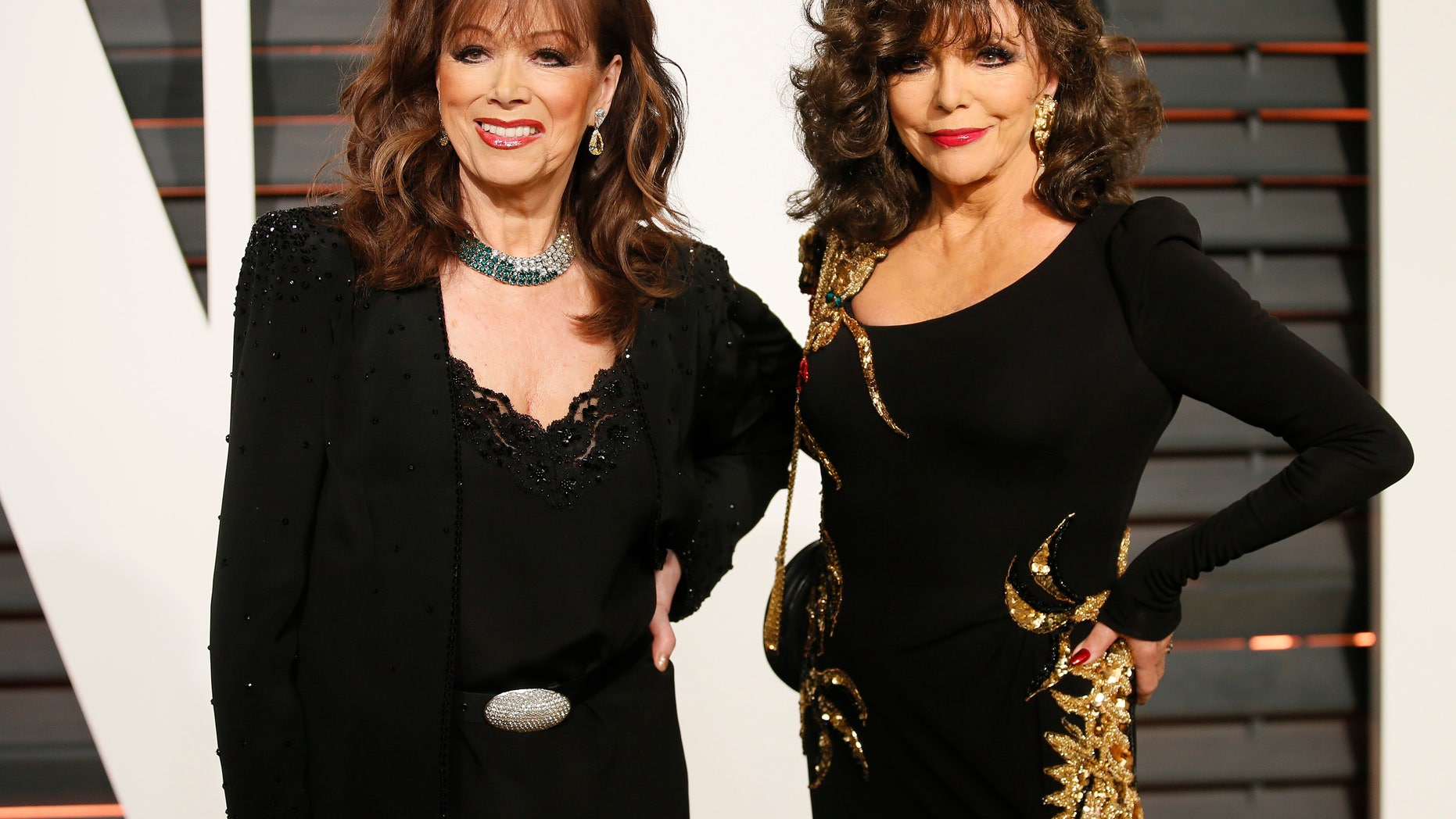 Joan Collins is "completely devastated" by the sad news of her sister Jackie Collins' death.

"She was my best friend," Joan, 82, told PEOPLE. "I admire how she handled this. She was a wonderful, brave and a beautiful person and I love her."

Jackie was diagnosed with stage 4 breast cancer six-and-a-half years ago but decided to keep her illness a secret. She only confided in her three daughters, Tracy, 54, Tiffany, 48, and Rory, 46. Joan only learned of her sister's battle within the last two weeks.
Click here to subscribe to FOX411's YouTube channel

Jackie gave her last interview to PEOPLE on September 14 at her Beverly Hills home.

"She was very shocked," Jackie said of Joan's reaction. "She had no idea. But she was great. We were emotional."

The best-selling author explained that she didn't wish to burden her older sibling with the diagnosis.

"Because it would have really affected her. I just felt she didn't need it in her life. She's very positive and very social but I'm not sure how strong she is, so I didn't want to burden her with it," she explained.
The sisters had dinner in England earlier this week, which Joan documented on Twitter.
She also posted a touching photo of the pair as children as a tribute to her late sister.