Jim Gaffigan: Laughter is best medicine for wife after brain surgery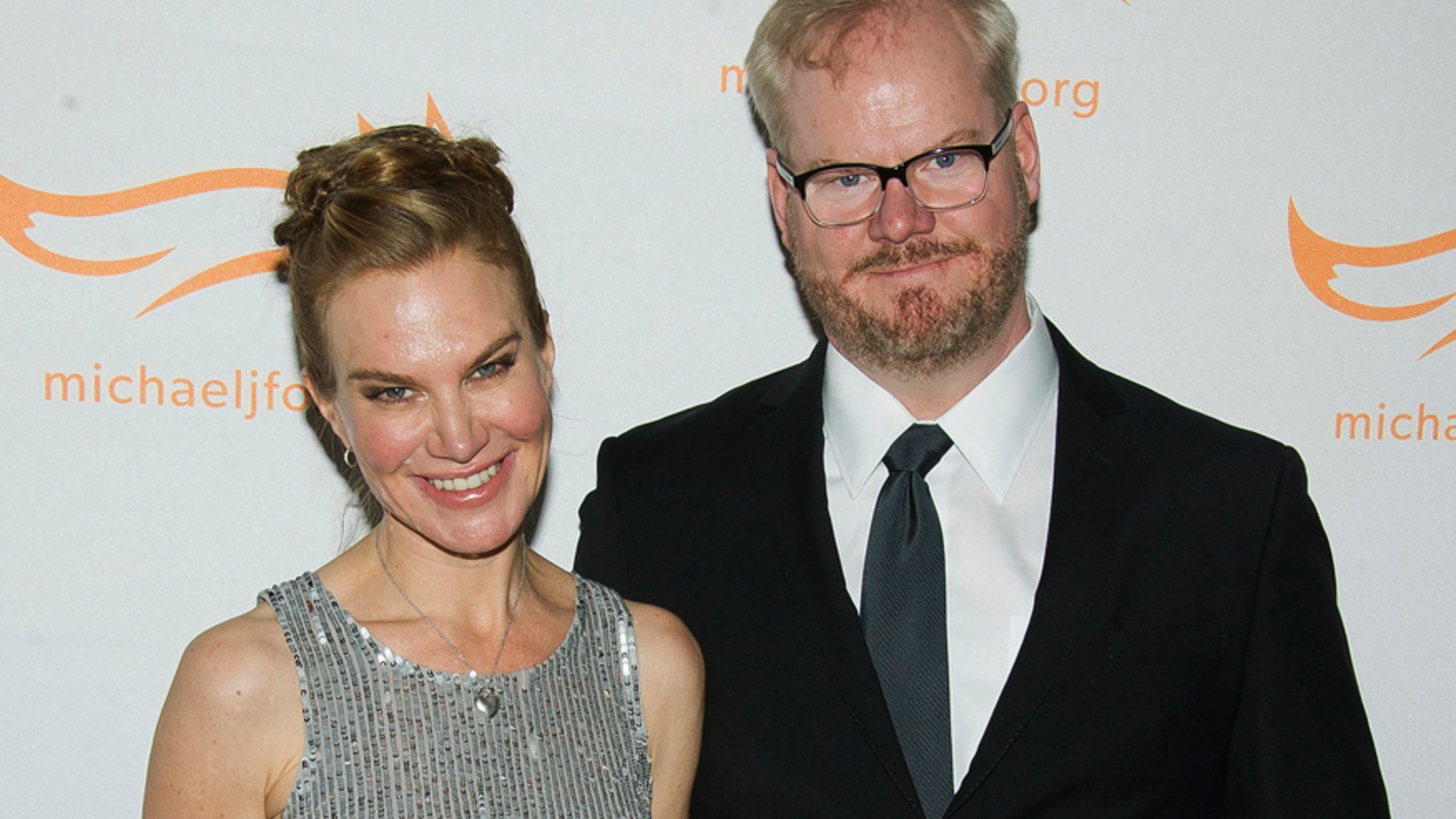 Comedian Jim Gaffigan knows laughter is the best medicine.
The funny man's wife, Jeannie, recently had a nine hour surgery to remove a six centimeter benign brain tumor on April 18.
Gaffigan posted a video on Twitter preparing his wife's feeding tube.
The lighthearted caption reads, "My @jeanniegaffigan hasn't swallowed food or water in 38days but still has a sense of humor. Working on the name of feeding tube restaurant."
In the homemade video, Gaffigan muses that filling his spouse's feeding tube is like "their owning cooking show."
In May, the Gaffigans opened up to PEOPLE recounting Jeannie's invasive, life-altering brain surgery for the papilloma of the choroid plexus, which according to the American Brain Tumor Association is a "rare, benign (noncancerous) tumor" and "commonly invade nearby tissue and spread widely via the cerebrospinal fluid."
Jeannie was suffering from headaches, and dizziness – a symptom that led her to go to the hospital where they discovered the tumor.
Her husband advised that if people are suffering from similar symptoms they should get medical attention immediately.
"I'm so grateful that Jeannie had that initiative and that's where if people do have these symptoms and they're concerned, they should check them out," said Gaffigan.
The Gaffigans have five children and live in New York City.