Jewel: 'Fame and money' don't make you happy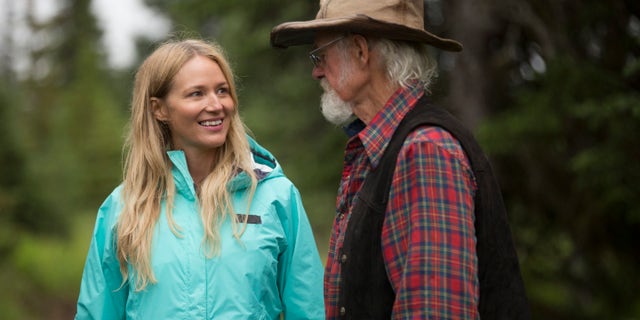 Grammy-nominated singer Jewel returns home to Alaska after seven years in the newest season of Discovery's hit show "Alaska: The Last Frontier." Jewel revealed to FOX411 why it took her so long to go home.
"It took me a while to get pregnant, and I didn't go up to Alaska in that time so I wanted to wait until (son) Kase was old enough to really remember Alaska," she said. "And it was really special to be able to share it with him."
Jewel's family on her father's side, the Kilcher family, stars in the popular Discovery series.
The 42-year-old singer, who has been estranged from her mother since 2003, said her upbringing is close to her heart.
"I'm very proud of how my family raised me and how my grandfather raised my dad and his siblings," she said. "...I learned I was capable; I wasn't told I was capable. I learned confidence and I had struggles to overcome, and I was able to prove to myself that I was up to it and it is really something as a parent that I take to heart."
Jewel parents her now 5-year-old son with ex-husband pro rodeo cowboy Ty Murray.
The singer said growing up in Alaska shaped who she became in the entertainment industry.
"It definitely made me know from the get-go that fame and money don't make you happy," she explained. "It's what kind of human you are that determines that. I also had a great work ethic…"
She said life in Alaska taught her a thing or two.
"The values are what I really cherish. I was raised to be hardworking, humble, tenacious, industrious…I think those are things that really gave me an advantage in my career."
Jewel will be featured on the November 27th and December 4th episodes of "Alaska: The Last Frontier" on Discovery.