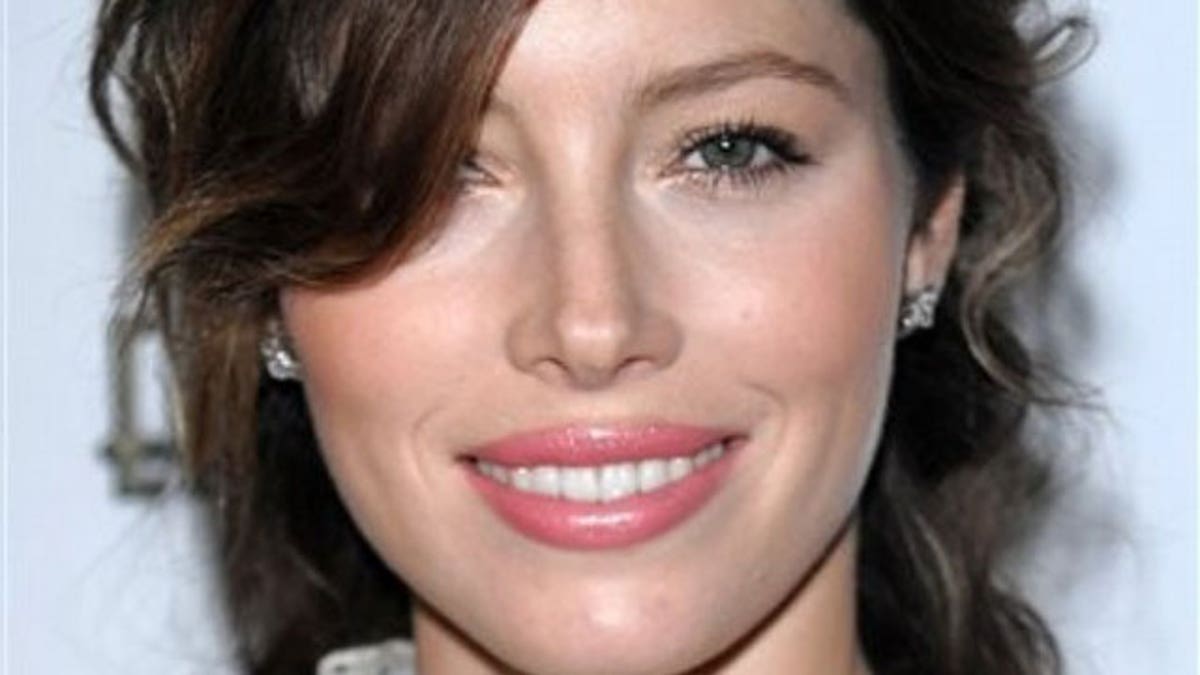 LOS ANGELES – Could we possibly see a collaboration between Jessica Biel and her on again/off again beau Justin Timberlake? After all, the actress has strong intentions to return to her first love – singing.
"I definitely want to do it again, I've been dabbling here and there but I would really like to do Broadway or a movie musical, that would be a huge dream come true," Biel told Tarts while promoting her new animation flick "Planet 51." "I would love to incorporate my music naturally into my day job."
And despite spending her teen years growing up on "7th Heaven," it turns out that Biel herself was no angel.
"Being sixteen was so hard. You're changing physically; you're searching for who you're going to be as woman. You're fighting with this feeling of over confidence, but there is so much insecurity – how do you deal with boys? I was going through it, definitely pushing the envelope with authority and my parents," she explained. "I was scared to grow up, but at the same time I just wanted to grow up."
And although Biel gets to play at least the voice of a strong willed, moralistic teenager in "Planet 51," she's sick of the fact that there are pretty much no roles in Hollywood flicks that portray women in a strong, positive light and that can appeal to the whole family.
"It seems a lot of the time it is playing second fiddle to a male character which is never a bad thing, but where are the roles for the female experience from that (strong, admirable) point of view for the young college girls, mothers and grandmothers? A lot of actresses I speak to find the same thing," she added. "We're all scrambling for it when something good comes out that actually has a good female character."
Coincidentally, we also caught up with Eva Mendes who complained about Tinseltown's lack of gutsy female characters that actually have brains. But when they do come along, Mendes said one actress gets them all.
"Kate Winslet gets all of the gritty roles, understandably so," Mendes said during the press conference for "Bad Lieutenant." "She is my idol and I just think she's done it the right way. She is not only an amazing actress but she knows how to run her career and I respect her so much, but there's got to be room for more women. I want more roles out there for women that have more colors and layers like men have."