Jessica Alba: What's So Weird About Kissing Your Kids On The Lips?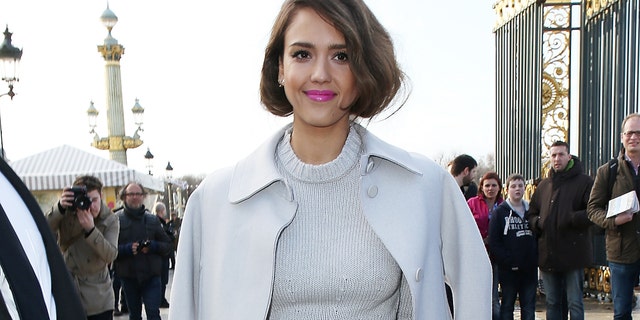 NEWYou can now listen to Fox News articles!
Jessica Alba is all about showing her love to her family. Whether it be through her endless photos on Instagram or through her actions, for the "Sin City" actress, it's all about affection.
So when she learned that some parents don't kiss their children on the lips, even find it weird, she seems to be taken aback.
"Really? Why?!" Alba asks in the April issue of Redbook. "It's your baby. People allow dogs to lick at their mouths."
The 32-year-old actress opened up in the magazine about her life with husband Cash Warren, co-founder of The Honest Company, and their adorable daughters Honor, 5, and Haven, 2.
Alba said she is lucky that when she has any questions about parenting or motherhood, she can turn to her Mommy and Me group for advice.
"There are some of my closest girlfriends," she told the magazine, adding that it's not always easy being her friend. "It's weird when we're doing normal mom things and there's paparazzi around. That's the only thing that makes everyone uncomfortable."
Alba insisted she leads a relatively normal life, paparazzi and stardom aside.
"I bought my hot pink desk of Craigslist," she admitted to the mag. "I love vintage furniture, and refurbishing is one of the most eco things you can do."
Follow us on twitter.com/foxnewslatino
Like us at facebook.com/foxnewslatino