Jessica Alba says quitting acting to focus on her business is 'tempting'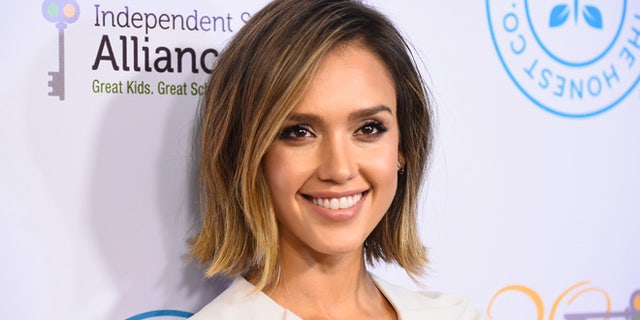 NEWYou can now listen to Fox News articles!
Jessica Alba seems to be finding that working for her home- and baby-product business, the Honest Company, is more fulfilling than acting.
In a recent interview with Hello! Fashion Monthly, the "Sin City" actress revealed she has considered retiring from show business to solely focus on her billion-dollar company.
"It's tempting to leave acting completely and focus on my company. It's definitely more fulfilling. And when I put my time into it, I feel like I'm doing something that's productive and there's a real outcome," Alba told the magazine. "With entertainment, I feel like you're just throwing stuff against the wall and you don't know if anyone's going to see it."
The Honest Company, which made $150 million in revenue last year and might go public on the stock exchange, sells eco-friendly, non-toxic baby and home products.
The 33-year-old mother-of-two said she was a "hot mess" during her 20s, but with time she has changed to a more "who cares" attitude that she lives now.
"My idea of how I need to look has completely changed," she told HFM. "I used to listen to stylists and make-up artists and hairdressers that I didn't know that well, and they would just doll me up how they wanted to, and I would look crazy. Basically anything before I was 24, I looked crazy – just wrong. There are lots of photos of me out there looking like a hot mess!"
Having her daughters, Honor, 6, and Haven, 3, with husband Cash Warren also changed her outlook about her body.
"I don't care about [weight] as much after having kids. I'm bigger than I was before, and I'm totally fine with it," she said. "I embrace how I look in a different way."
She added, "I don't feel any pressure to stay in shape for anyone else. When I was younger, I used to do the 'body builder' diet, which is awful. Everything is steamed, and it's just a handful of everything. I hated my life – it was so miserable! Having some sort of balance and moderation is key."
Like us on Facebook
Follow us on Twitter & Instagram