'Jeopardy!' host Alex Trebek's beard unleashes hairy debate among viewers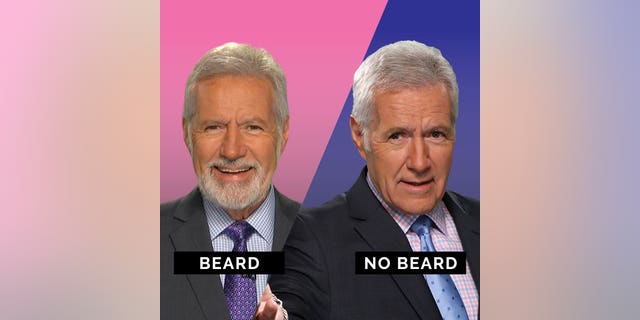 NEWYou can now listen to Fox News articles!
The "Jeopardy!" trivia game show threw viewers off kilter when its host Alex Trebek revealed a new bearded look on Monday.
Trebek showed off his new look on Twitter and then in an Instagram video before Monday's premiere episode.
"It's time to embark upon a magical journey into Season 35!" the Instagram description read.
Then on the season debut, he addressed the "hairy" issue.
"No need to inquire how I spent my summer vacation," Trebek said. "Things got a little out of hand."
The hashtag #Trebeard also appeared on social media with comments like "beard on" and "#keepthebeard."
There's currently a poll on "Jeopardy!"'s social media with 68 percent of the public in favor of Trebek's beard and 32 percent not to beard, as of Monday night.
"Hopefully it won't be a distraction for our players," Trebek said on the game show.
For "Jeopardy!"'s 30th anniversary in 2014, Trebek shocked fans when he returned to his famed mustached-look for the first time in 13 years, USA Today reported.