Jennifer Lopez Video on American Idol Slammed by Media Morality Watchdog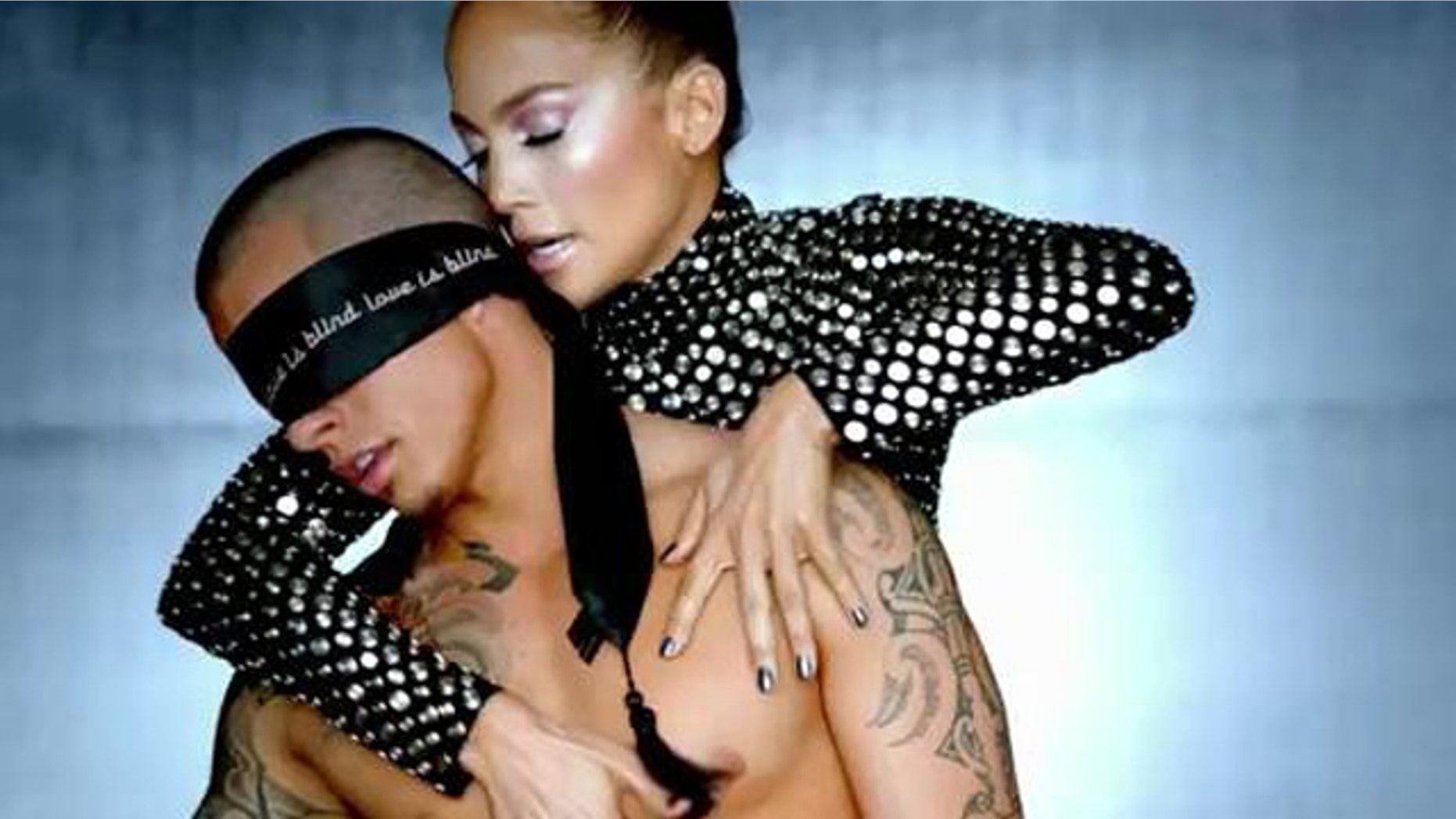 The playing of a clip from Jennifer Lopez's racy music video "Dance Again" on American Idol  -during the eight to nine o'clock block when families often view television together- is drawing criticism from media watchdogs.
The Culture and Media Institute, a non-profit dedicated to promoting and restoring traditional moral values, a part of the Media Research Center network, says JLO's latest video was completely inappropriate for a "family friendly audience."
Lopez, 42, debuted a 30 second clip from "Dance Again," on American Idol Thursday night at 8:10pm.
In the clip, Lopez and her boyfriend Casper Smart show a lot of skin. The full video was not aired. In the unaired segment, the real-life lovebirds dance and grind explicitly, while Lopez sings about how she loves to make love. In one part of the video, they partake in what appears to be an orgy.
Group Ups Heat on JLO over Iran with Parody of 'My World' FIAT Commercial
"Because it [the music video] was shown on American Idol, it's an inappropriate venue, and she is better than that," Dan Gainor, Vice President of Business and Culture at the Culture and Media Institute told Fox News Latino.
"Families need to be aware of what is out there and what their kids don't need to see," Gainor added. "It's such a swamp for parents to navigate."
Despite the fact that the most explicit scenes did not air, Gainor believes the clip seen created incentive for kids and adults alike to go search for the full video online. He also said American Idol should not be at fault for the clip.
"She's the star of the show," Gainor said. "They make it so people can see a bit of it and then go find it."
"I'm sure she has a contract with the show [American Idol] to show her stuff."
See JLO's "Dance Again" Video (Caution: It contains explicit images.)
Lopez's managerial team, The Medina Co., referred Fox News Latino to her public relations manager Mark Young, who did not respond to multiple emails and phone calls.
Gainor, whose Culture and Media Institute focuses on tracking news and entertainment that "tears down traditional values" such as "families and patriotism,"  has a question for JLO.
"Jennifer Lopez should ask herself if she would let her twins watch her own videos," said Gainor.
American Idol: JLO Debuts Sexy 'Dance Again' Video with Casper Smart (and Pitbull)
When Lopez introduced the video on American Idol, she did not issue any cautions about the content.
"It's a good video," said Lopez. "I can't wait for you all to see it! Enjoy it, enjoy the song, it's very close to my heart. It has a great message, and I hope everybody likes it."
What followed was, for Gainor, both inappropriate and disappointing.
"She's a bit desperate and trying to get attention," Gainor said.
You can reach Alexandra Gratereaux at: Alexandra.Gratereaux@foxnewslatino.com or via Twitter: @GalexLatino
Follow us on twitter.com/foxnewslatino
Like us at facebook.com/foxnewslatino