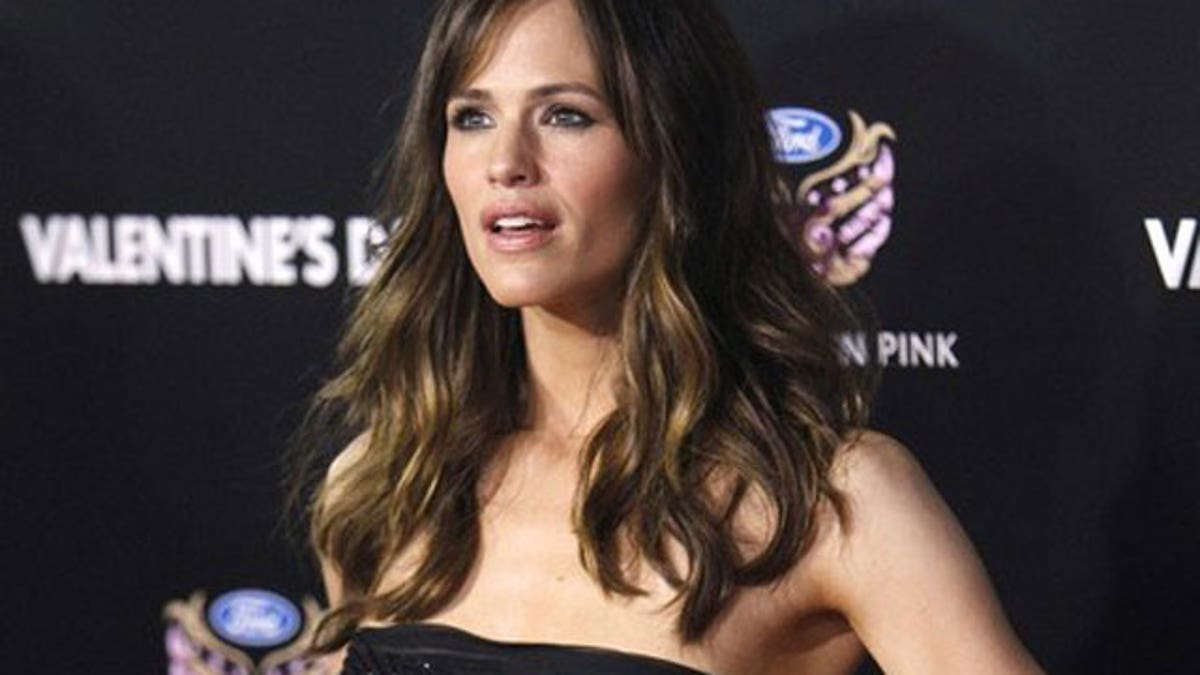 LOS ANGELES – Jennifer Garner may be happily married to Ben Affleck, but it turns out that the A-list actress had her fair share of disastrous dates before finally meeting her Mr. Right.
"The biggest turnoff a guy can do on the first date – well I've had such bad first dates," Garner told Pop Tarts at the Hollywood premiere of "Valentine's Day" on Monday night. "If you ask a girl out you should pay."
Take note, boys.
And let's hope that Justin Timberlake doesn't have a habit of nose picking, because it is his on-again/off-again girlfriend Jessica Biel's number one pet peeve.
"If you do a big booger pick that's a huge turnoff," she said with a laugh. "Especially if you flicked it or if you wiped it, I'm not down with that."
Meanwhile Eric Dane isn't a fan of talking about his "McSteamy" self.
"The biggest turnoff anybody can do on a date is talk about themselves," Dane dished. "And here we are talking about me. This is terrible."
But chances are Dane probably had to do a lot of self-talking and introducing himself on the set – after all, director Garry Marshall didn't even know who he was.
"I got these guys from a TV Show, Eric Dane and Patrick Dempsey, McSteamy, McGweemy, I don't know, funny names but I didn't know them," Marshall said. "The most fun was meeting new people, the Taylor's also came, two people named Taylor – a boy and a girl (that would be Lautner and Swift). I didn't know them, nothing was written for them and I had to find a way I could do a scene with them but they came off great. Taylor Swift's got connect! I know she gets a prize, she sings, blah blah but she can act. Maybe she should try the acting career for a bit."
And after having played a prominent role in launching Julia Roberts's career in "Pretty Woman" some twenty-one years ago, Marshall had great delight in working again with Roberts as well as her niece Emma on the flick – however the 18-year-old is yet to develop her Aunt's sexiness skills.
"Emma Roberts is a wonderful actress, she has the same intensity as Julia but doesn't throw the hair as well yet," Marshall added. "She's coming along with that."