James Woods threatened over '#MeToo issues' by Stormy Daniels lawyer Michael Avenatti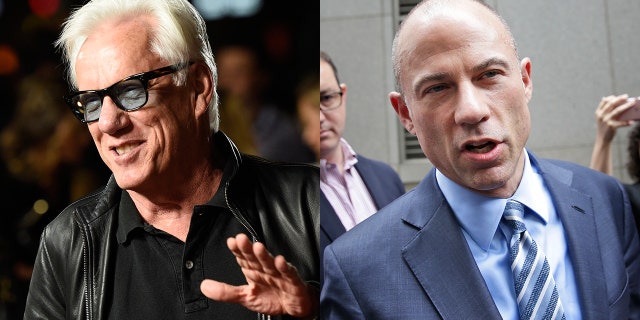 The lawyer most known for defending adult-film actress Stormy Daniels in her lawsuit against President Trump is setting his sights on actor James Woods by threatening him with "#MeToo issues."
Woods, who most recently made headlines by announcing that his talent agent dropped him on the 4th of July over his political views, took to Twitter to call out Michael Avenatti. Woods, 71, took issue with the lawyer's presence at at an anti-Trump protest in London over the weekend.
"Oh Look," he wrote. "The real diapered, hot air balloon…"
The tweet came with an image of Avenatti at the protest. Just one day later, the lawyer, 47, took to his own social media account to respond with a threat of litigation against Woods claiming that he has dirt on him from women who call his office saying he harassed them.
"Has Been Jimbo," he began. "You know what I love? Every time you pop off about me, one or two more women contact my ofc and describe your harassment/assault of them and #MeToo issues, seeking representation. Keep playing games and you will be next. I promise"
As previously reported, Woods has been in the #MeToo crosshairs before after actress Amber Tamblyn accused him of hitting on her when she was just 16 years old. Woods, however, has denied that allegation.
Woods has yet to respond to Avenatti's threats of litigation.