Jada Pinkett Smith on open marriage rumors: I tell Will to 'do whatever you want'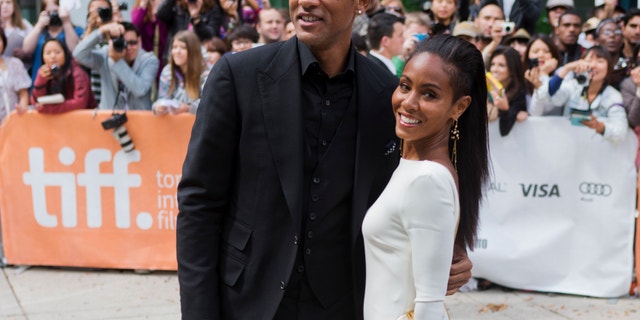 To each his own, right? Jada Pinkett Smith has responded to the persistent rumors about her and Will Smith having an open marriage in an interview with HuffPost Live.
"No, I think that people get that idea because Will and I are very relaxed with one another," the actress explained. "But I've always told Will: You can do whatever you want as long as you can look at yourself in the mirror and be OK.
Check out the biggest celebrity cheating scandals
"Because at the end of the day, Will is his own man," Pinkett Smith continued. "I'm here as his partner, but he is his own man. He has to decide who he wants to be and that's not for me to do for him. Or vice versa."
Pinkett Smith and Smith have been married since December 1997 and have two children, Jaden, 14, and Willow, 12. In 2011, the couple vehemently denied rumors that Pinkett Smith had cheated with her HawthoRNe co-star Marc Anthony and that they had separated.
"I don't think it's easy to be married to anyone," Pinkett Smith told HuffPost Live. "I think that you have to go into a relationship knowing — especially when you're dedicating yourself to someone for the rest of your life — this is a life partnership."
What do you think of Pinkett Smith's marriage philosophy?