Jackie Kennedy's assistant says first lady 'was a little nervous' marrying Aristotle Onassis
Former first lady Jackie Kennedy stirred headlines throughout the world when she married Greek shipping magnate Aristotle Onassis on Oct. 20, 1968, becoming one of the richest women in the world — and her longtime assistant still vividly remembers that fateful day.
In honor of the late couple's 50th wedding anniversary, Kathy McKeon recalled to People Magazine what it was like getting Jackie ready for the big day, describing President John F. Kennedy's widow as "a little bit nervous."
According to McKeon, Jackie told her about the wedding just 72 hours ahead of time. After helping Jackie's children, Caroline and John, pack for their trip to Greece, McKeon told her boss she had nothing to wear. Without hesitation, Jackie gave McKeon her white coat, one that was widely photographed.
It didn't fit well.
"I was a little too chubby," McKeon told the magazine. She later donated the luxurious coat.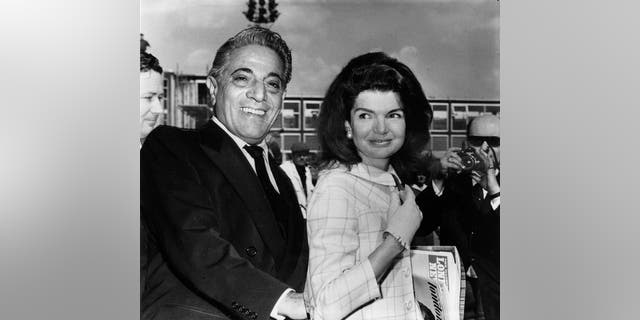 And it wasn't just Jackie who was nervous. When the family finally arrived in Greece, McKeon observed Onassis clasping on blue worry beads, rubbing them back and forth.
Upon the family's arrival, they all headed off from Athens on a private helicopter, which landed on Onassis' luxurious yacht Christina, named after his daughter.
Then it was McKeon who was sweating bullets.
"I was a little nervous because it was my first time on a helicopter," she admitted. "When I saw that we were descending towards the water, John reassured me that everything was going to be fine. And that we were about to land on the yacht and not in the water."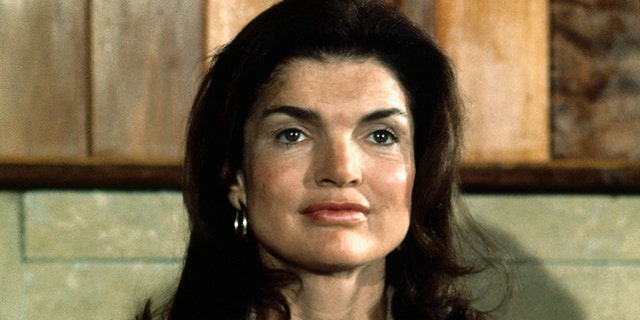 But married life didn't make Onassis slow down. In fact, he would stay in New York for about two weeks at a time where the couple would entertain guests, including Frank Sinatra, before he jetted off to Paris or another city.
And then tragedy struck the marriage.
Onassis' son Alexander died at age 24 in 1973 in a plane crash, which left the tycoon grief-stricken. Just two years later, Onassis passed away in 1975 at age 69 of respiratory failure. After his death, Jackie's former brother-in-law Ted Kennedy came calling when he reached out for money. This resulted in tension between Jackie and her daughter-in-law, who was Onassis' surviving heir. Christina then died in 1988 of a heart attack at age 37.
Jackie spent her final years in New York City working at Doubleday. The New York Times previously reported that while she kept herself busy and was spotted frequently out in public, she almost never granted interviews about her past. She passed away in 1994 at age 64 from cancer.
Back in 2017, McKeon published a tell-all titled "Jackie's Girl." At the time, she told Fox News that Jackie and Onassis "seemed like friends, not a couple."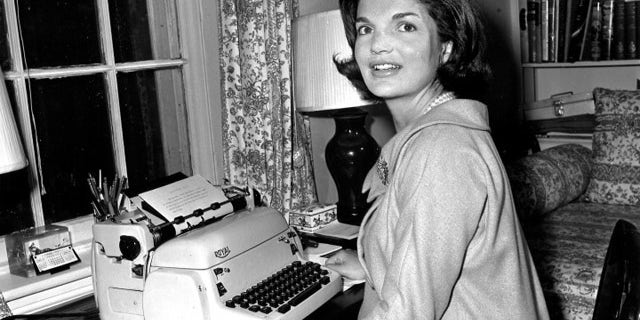 "They lived two different lives," she described. "He was a businessman and that was his focus. … But they were great company for each other… I've seen them kiss! I've seen them nice and cozy sitting on the couch together."
McKeon stopped working for Jackie in 1977 to focus on her three children. But the women stayed in touch.
"My best friend lived in the Cape [Cod] and whenever I would visit, Madam was always happy to see me," described McKeon. "She would always invite me for lunch and dinner… and she would also invite me to her private beach. She always made sure someone sent us lunch."
While McKeon was shocked to learn of Jackie's passing in 1994, she long suspected something was wrong.
"I wasn't really aware that Madam was sick," she said. "It was in the papers and magazines, but I wasn't one to read that gossip. So I felt like there was a lot I didn't know about her [in the later years] until I saw a picture of her in Central Park sitting on a bench. She looked pretty sad. I thought it was odd. It wasn't the Madam that I remembered."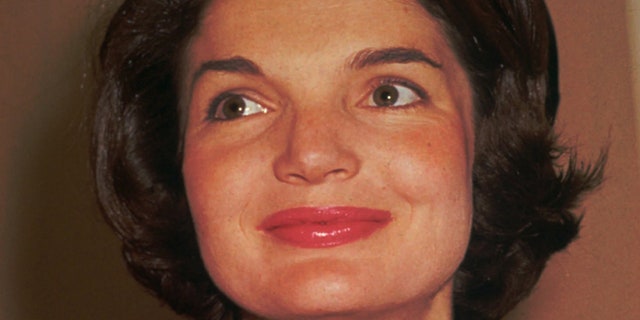 McKeon also lost contact with Caroline about 11 years ago.
"She had her own kids and I had mine, so we just drifted separate ways," she said. "But [Caroline] was always nice to me and I don't have a single bad word to say about her at all. She's a good girl."
And as for John F. Kennedy Jr., McKeon believed that if he didn't perish in 1999 at age 38 from a plane crash, he would have followed in his father's footsteps.
"I think he would have run for President in honor of the Kennedy family," she said. "But he was having such a good time doing other things and he wanted to make sure that he wasn't missing out on anything. He loved his planes and water skiing."
McKeon, who wrote her book after her grandchildren asked her questions about the Kennedys for their school reports, said she still cherishes her memories with the woman she described as "a big sister."
"I always remember her playing music up in the Cape," she said. "It was mostly Frank Sinatra. I told her one time I didn't like him singing. I thought he was too old. She said, 'What?! You don't like Frank Sinatra?' I said 'No.' Her music definitely wasn't my type. Too old!"