Jackie Kennedy Onassis was 'horrified' of recluse aunt, cousin living in crumbling Grey Gardens, book claims
NEWYou can now listen to Fox News articles!
At age 16, Jerry Torre became the unlikely handyman and close friend to the recluse aunt of Jackie Kennedy Onassis and her daughter who at the time were living in a crumbling East Hampton, N.Y., estate.
The dilapidated mansion and its peculiar inhabitants became the subject of a documentary in 1975, when the former first lady and her sister paid for extensive repairs – after eviction threats from the health department – and filmmakers Albert and David Maysles decided to film the process.
It also inspired a 2005 documentary titled "Ghosts of Grey Gardens," a 2006 Broadway musical, a 2009 TV film starring Drew Barrymore and Jessica Lange and, earlier this year, a new documentary titled "That Summer."
Torre, now 65, recently co-authored a memoir titled "The Marble Faun of Grey Gardens" that details his experience befriending Edith Ewing Bouvier Beale, then 78, and her daughter Edith Bouvier Beale, 56.
Both women were simply known as "Little Edie," who was Jackie's first cousin, and "Big Edie."
Torre told Fox News he still vividly remembers encountering Grey Gardens for the first time in the summer of 1973. He had ran away from home and found employment as a gardener on oil billionaire J. Paul Getty's estate, which was located nearby. He unexpectedly found Grey Gardens while strolling through one of the roads.
"You could hardly see the mansion," said Torre. "It was overgrown with everything everywhere. Every vine, every plant. It was terrifying as well as fascinating. I walked up to the front porch and it was creaking. It had rotted away so it was rather noisy and that startled me.
"I peered in and cobwebs were draped everywhere. The ceilings were collapsing. I then saw a set of shoes. Sure enough, I see a woman descending down to the first floor."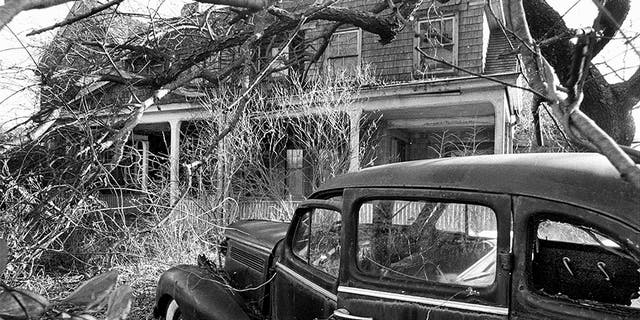 The mystery woman, who noticed she had a guest, opened the door. A young Torre then became assaulted by the senses.
"The smell was just overwhelming," he described. "It was pungent, powerful ammonia. It was cats, urine, old timbers and decay. I can hear cats screeching in the background and raccoons scurrying around me. Little Edie then yelled, 'Mother, the Marble Faun is here!'"
The Marble Faun is a character from a Nathaniel Hawthorne novel, and Torre said that became his nickname from Little Edie from that day forward.
Torre also shared he feared the women would threaten to have him arrested for trespassing when he simply wanted to see what the real "Addams family house" looked like. But the mother-daughter duo graciously welcomed the curious boy and accepted his offer of a helping hand.
And they needed it.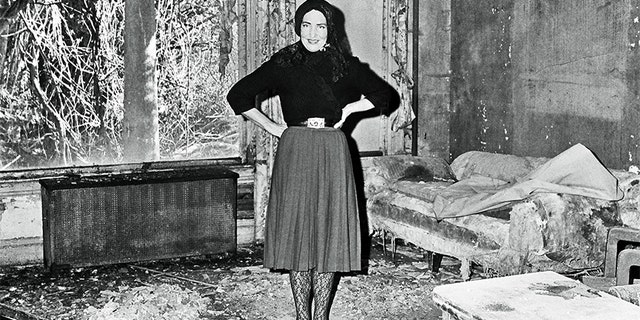 "Cat food cans piled up to the ceiling," Torre recalled about the pair's countless felines roaming around the property. "There was only a small path for Little Edie to walk through. The garbage had accumulated. They couldn't burn it. They stored it in the basement, the living room, the kitchen pantry. It filled up the mansion.
"In East Hampton, it's private sanitation. So with very little money, they had to pick and choose what they paid for. And sanitation was just a luxury they could not afford."
The New York Times added the fleas were so thick in the property that the Maysles brothers, who produced the 1975 documentary, had to wear flea collars around their ankles during filming. The house also reportedly had no working bathroom.
But life for Little Edie, in particular, had not always been a living nightmare. The newspaper described the once captivating debutante launched a successful career as a model at age 17. In 1952 when she was 35, Little Edie claimed she had offers from MGM and Paramount to become a movie star.
She also alleged Howard Hughes asked her to marry him, but she turned him down because he was "too eccentric."
Just when she was reportedly on the verge of success, Little Edie was called home to Grey Gardens by her mother, who was ill.
Big Edie, also once a woman of great beauty, had endured her own downfall. Despite her marriage to prominent attorney Phelan Beale in 1917, she had big dreams of pursuing music, which was greatly looked down upon.
Phelan, who was reportedly running out of money and tired by his wife's theatrics, divorced her in 1931 for a younger woman. Big Edie retained Grey Gardens, the house Phelan gave her in 1923.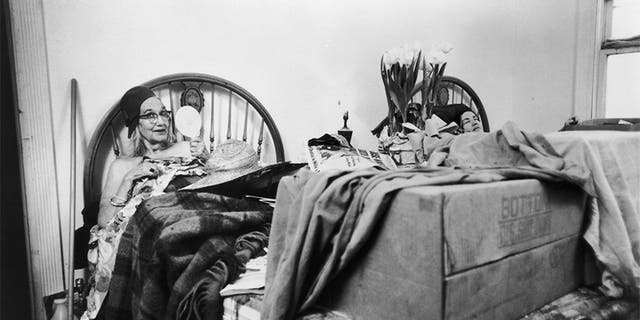 The mother and daughter were left alone to poverty-stricken independence. Little Edie's hair had fallen out, resorting her to constantly wear head-coverings.
Big Edie passed away in 1977 at age 81. She spent her final days in Southampton Hospital after suffering a fall the previous year that confined her to a wheelchair. Little Edie was found dead in 2002 at age 84 in a small apartment in Bal Harbour, Fla.
Torre's co-author Tony Maietta told Fox News that despite the numerous broken dreams, the women yearned to live life on their own terms.
"These two women were artists who were denied the opportunity to express their artistic impulse because of their position in society," he explained. "They were stifled. Mrs. Beale, in particular, was alienated to the extent she was cut off. But the amazing thing is that she remained true to herself.
"They refused to live a life that was a lie. Even though they were living in squalor, to them they didn't see that. The women just felt like they could finally do what they want. They weren't forced to be debutantes and society matrons."
When the Edies were approached by the Maysles to capture their lives on film, they were thrilled over the possibility of finally having an audience to showcase their creativity, as well as the chance to make some much-needed money.
But Jackie, who was by then married to Greek shipping magnate Aristotle Onassis, was horrified by the unwanted publicity the home was drawing.
Torre still remembers when Jackie saw Grey Gardens for herself in 1974.
"She had her round dark glasses concealing her face," he said. "She took off her glasses in disbelief. I watched her face as she pondered over what she was looking at."
New York magazine reported Jackie provided a $25,000 check for a cleanup on the condition the town would let the Edies stay in the property. The house seen in the documentary was actually tidier.
After Big Edie's death, Little Edie briefly became a cabaret singer. Then, in 1979, she sold Grey Gardens to Washington Post executive editor Ben Bradlee and his wife Sally Quinn. Little Edie spent her final years in Florida living off of her small savings.
After Grey Gardens, Torre landed a job tending a palace in Saudi Arabia through Aristotle Onassis. He then drove a New York taxi for 20 years. It was during that time when he last saw Little Edie.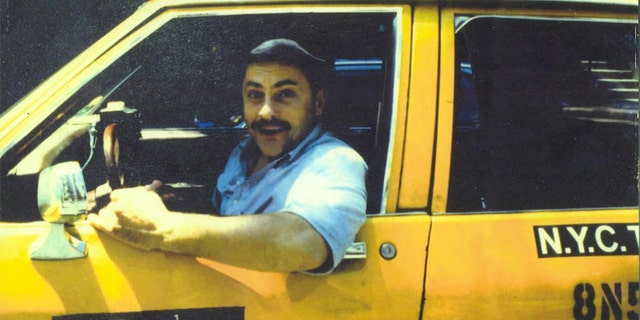 "A customer leaned over and opened the window, saying 'Who is that?'" he said. "I looked out the window and standing underneath a canopy of a hotel was Edie. She didn't have anything on her head except a beautiful gold snake with little ruby red eyes wrapped around her bald head… She was completely in red — red shoes, red stockings, red dress."
Torre hopes his book will reveal a new side to the women who continue to captivate American audiences.
"They needed help," he said. "God sent me there and I answered the door."